Progress on the Quonset Loft House: This week they came out and poured our concrete foundations for the house. "They" in this case is an outfit out of Phoenix called ICF Specialists. It's a family business run by two brothers, Rod & Gary Fetters. They're pretty well known in the ICF world and I met them last January at the World of Concrete exhibition in Las Vegas. They and their crew are very professional and great to work with.
First, they put all the reinforcing in, following the structural engineer's drawings.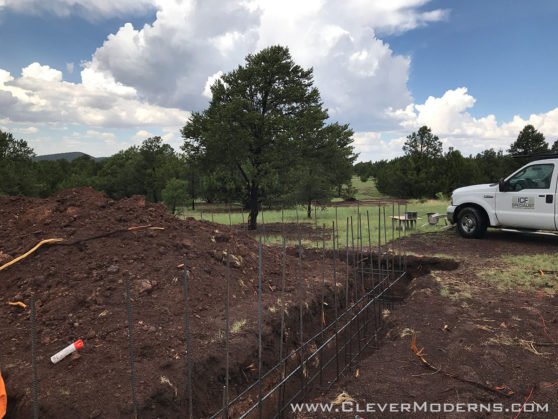 Then they poured the concrete! It was a pretty amazing operation. They used a huge pump truck with a boom, because we have trees around the house that made it too difficult for them to back the concrete trucks up all around the perimeter.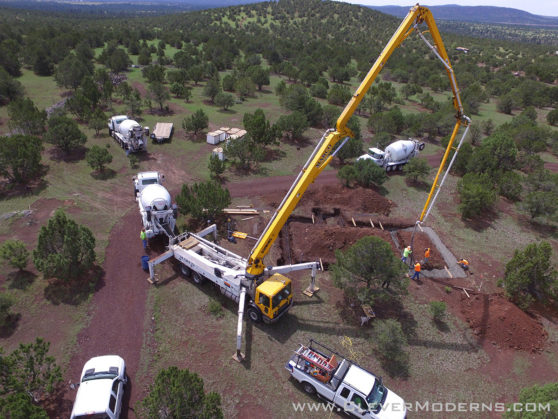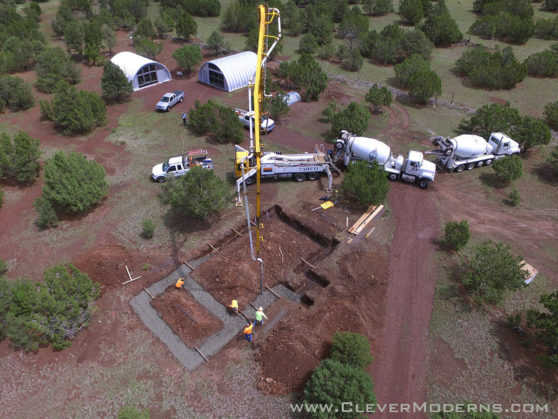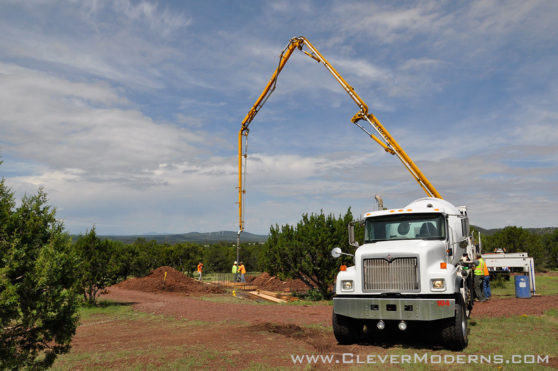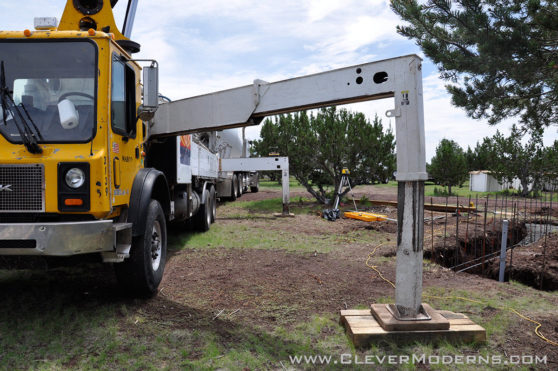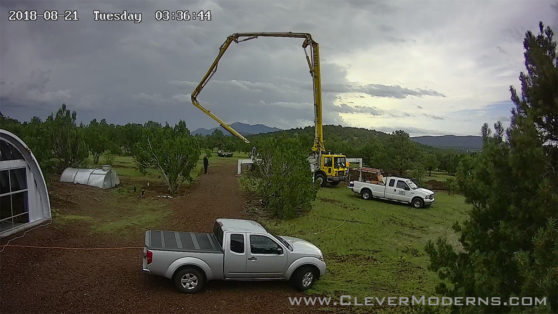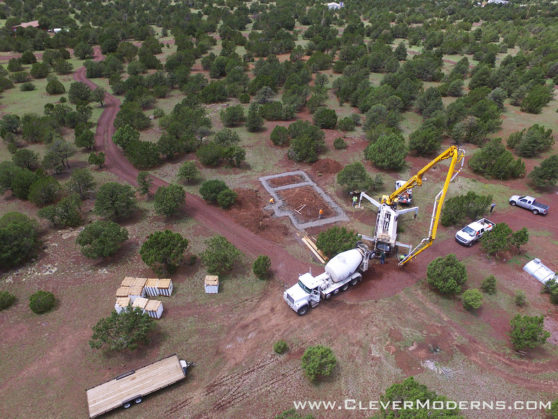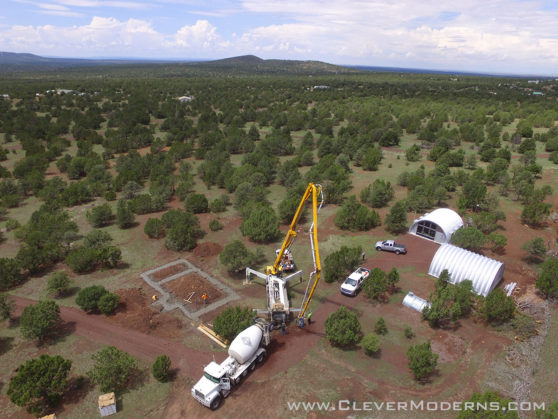 When they were done it was so exciting to walk around "inside the house"!
The boards in the photo below were some temporary 2×8's that they set up to control the precise height of the top of the concrete. They create 8″ steps, and the crew will cut the ICF blocks to fit to them, allowing the blocks to negotiate the slope. The total difference in grade (height of the ground) from the east to west end of the house is about 40″, and the ICF blocks are 16″ tall. This made it easy & convenient to use 8″ steps in the footing.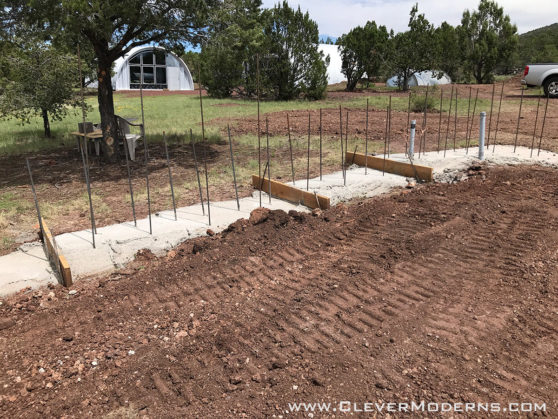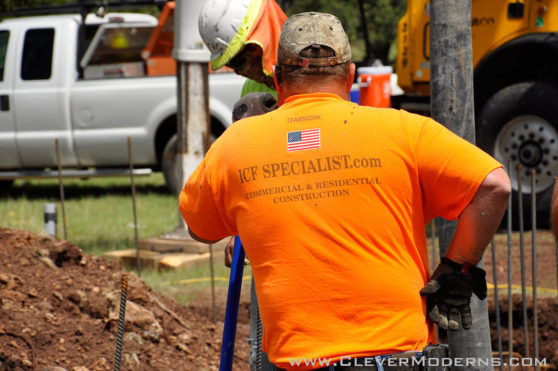 Cheers to the ICF Specialist crew! The Quonset House is off to a great start and we can't wait for them to get underway with the ICF walls next!
---
Curious about Quonsets? Ready to learn more about these bizarre, amazing, shiny, round, prefab structures? Drop your info below and I'll start you off on my email tutorial series. Looking to build an inexpensive but beautiful home debt-free? Considering going off-grid? Or are you just tired of the same old same old and want something unique and beautiful? A Quonset House might be the answer for you.
Follow us on Instagram and Facebook. We also have a private Facebook group called DIY Quonset Dwellers, where we share discussion, design, and construction tips with others who are interested in building their own Quonset hut house. With over 6,000 members and counting, the Facebook group has grown into an amazing resource all of its own! Learn more and request to join the Facebook group here.