Free Quonset Hut House Plans

At Clever Moderns, we're designing a series of simple, elegant modern houses, the plans for which anyone can download for free, with no strings attached. We're releasing them as a kind of "open source" architectural experiment. 
Check out our selection of free plans below:
Side Window Studio Hut
Based on a simple, traditional semicircular Quonset hut, this modest cottage is about 600 square feet. It has an open plan and can be configured as a one-bedroom home, or with an open studio layout. The side windows are optional, and the front window wall can be simplified as well to minimize cost.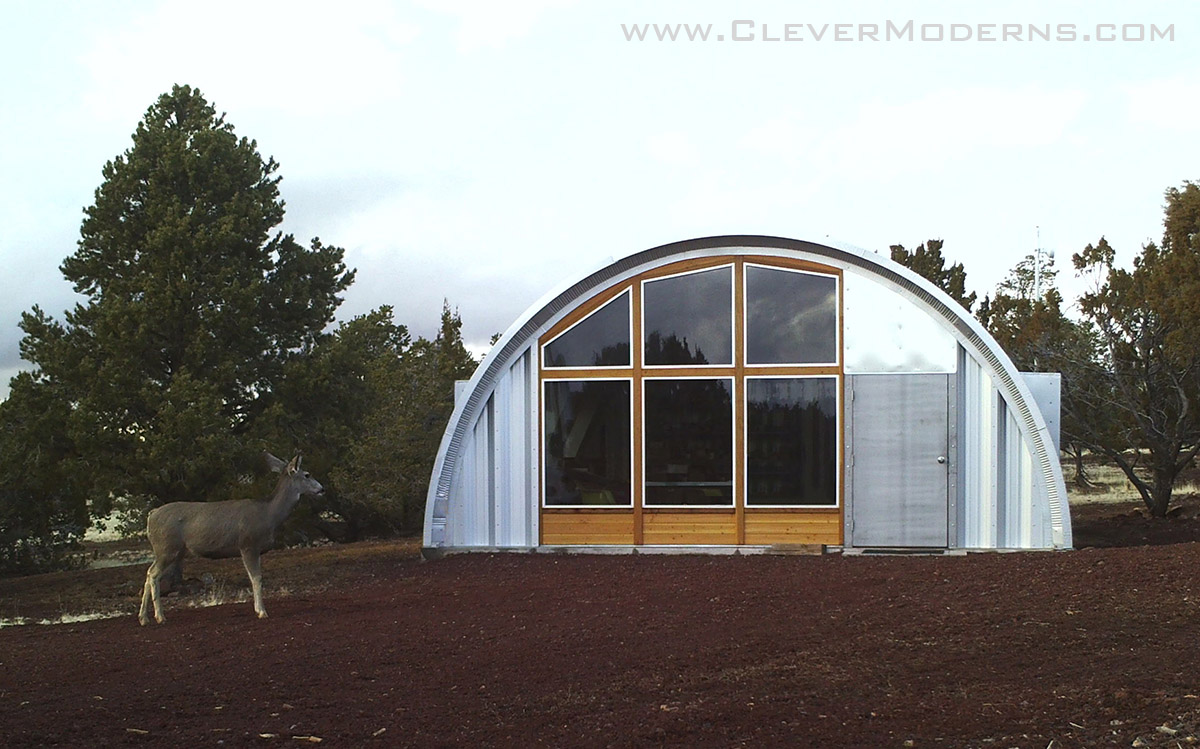 Quonset Loft House
The Quonset Loft House is a 1,000 square foot, one bedroom/one bath home with an open plan. The bedroom loft overlooks the open living space below, with the kitchen tucked under the loft.