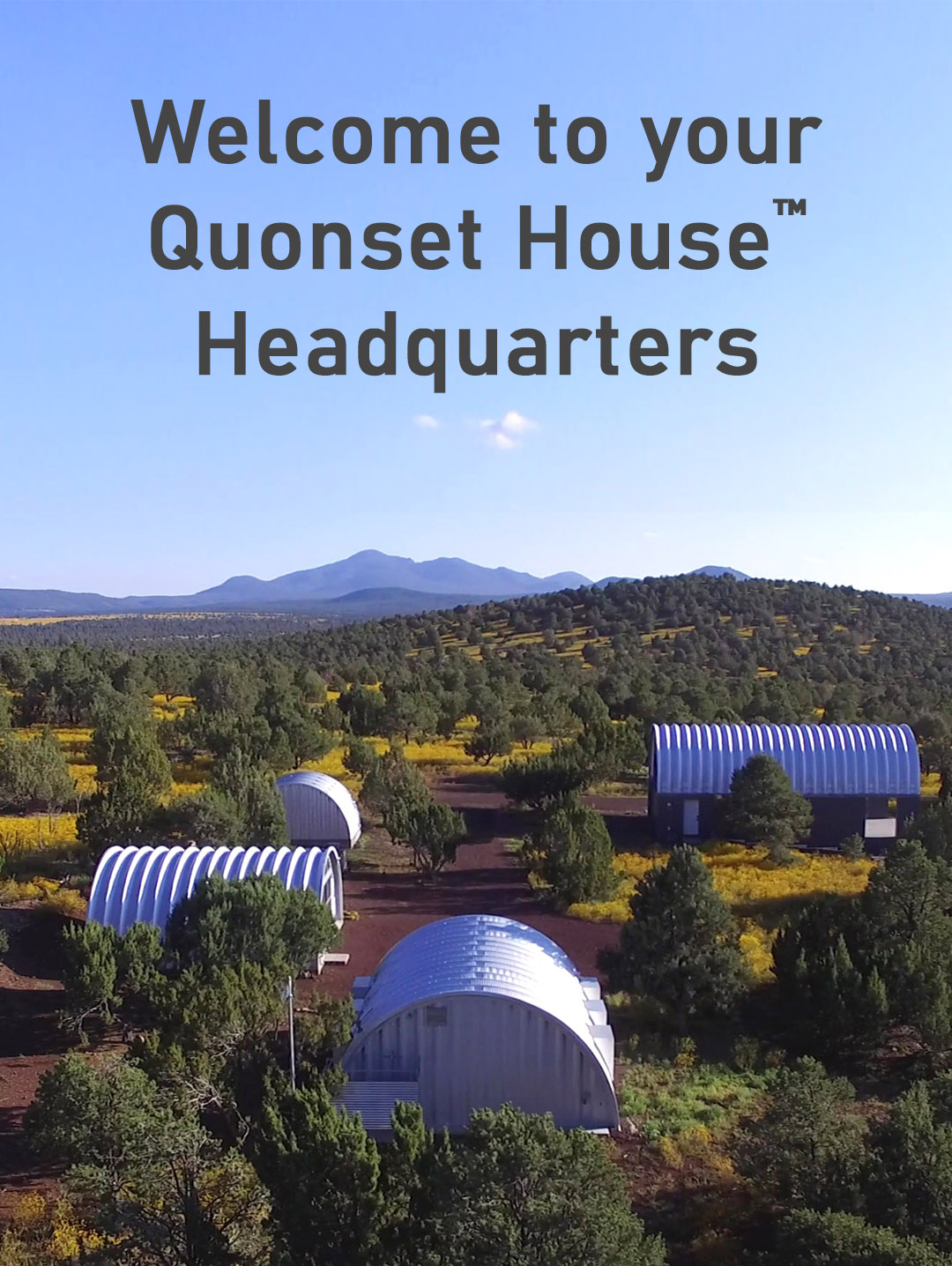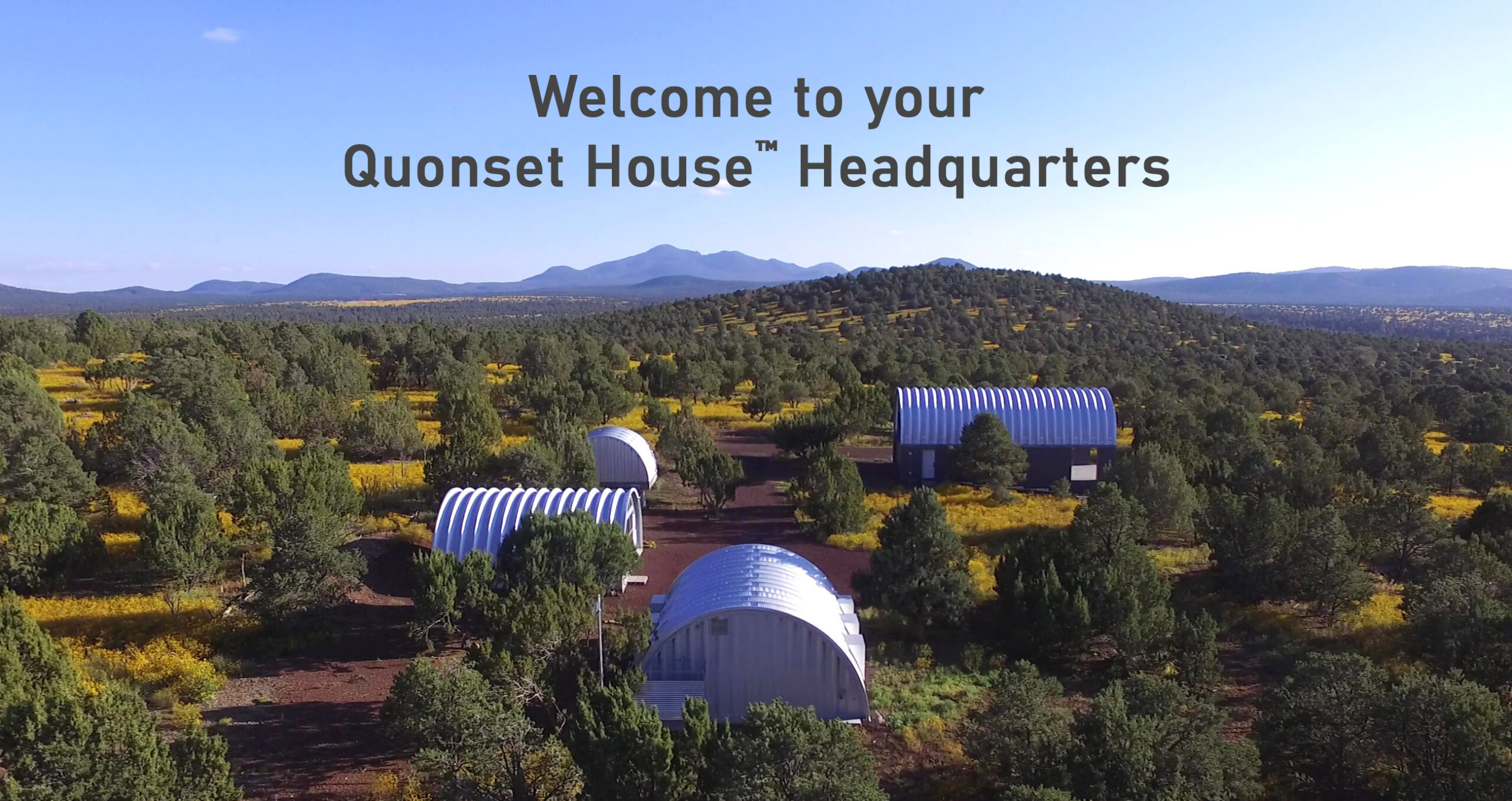 What is a Quonset hut? What is a Quonset House™?
The First Quonset Huts
Quonset huts were first developed in the 1940s for military deployment in World War II. The need had arisen for structures that could be easily and inexpensively shipped across the globe to wherever they were needed, then assembled quickly with minimal skill. These early Quonset huts were modeled on an even earlier British design, called the Nissen hut.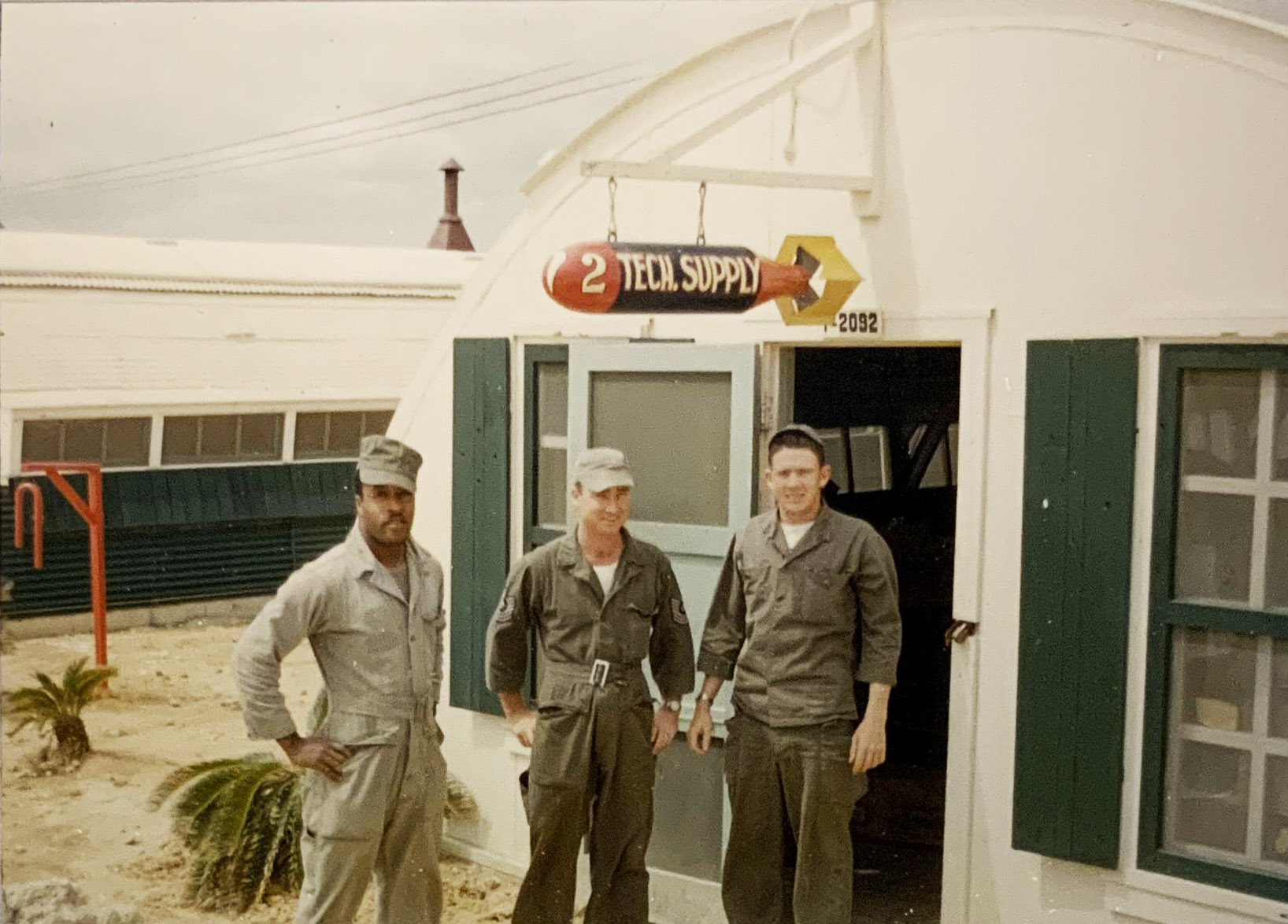 In the post-war years, there was a housing crisis across America, the result of wartime production and resources having been diverted away from new housing development and towards the war effort, combined with returning G.I.s starting families and driving up demand. Surplus Quonset huts leftover from the war effort were used as a stopgap measure to provide much-needed housing, and Quonset villages cropped up across the United States. Most of these early WW-II era huts are gone now, but survivors from that period can still be found here and there.
All these early huts were fundamentally different from today's huts in a key aspect: their structural system. The early huts were made of a curved metal open framework, like a skeleton, over which corrugated metal sheets were laid to enclose the space.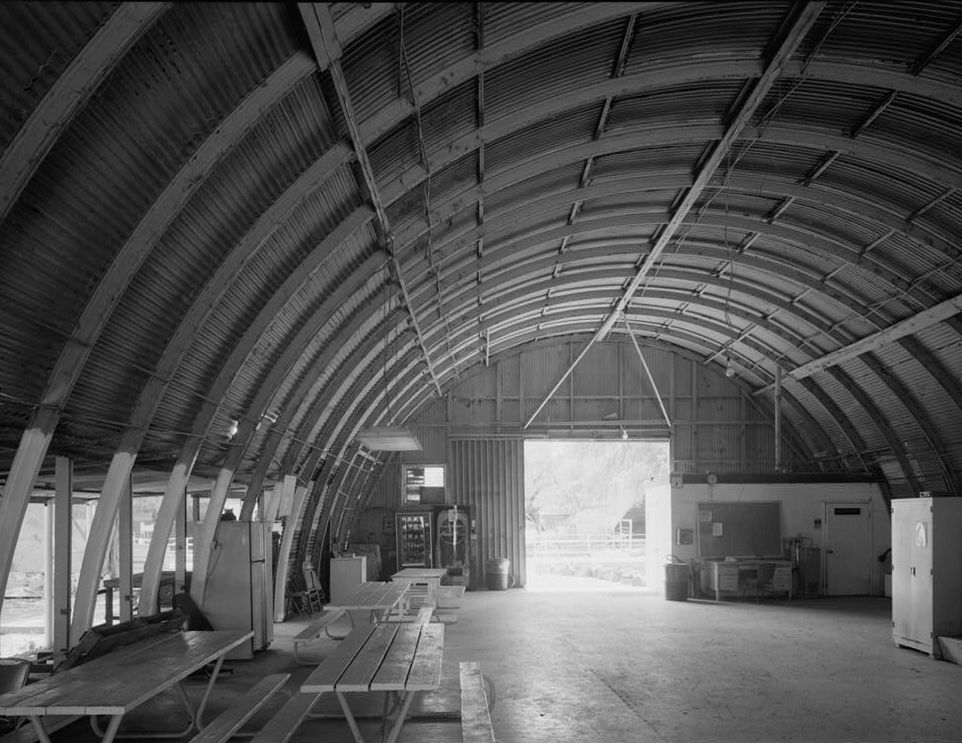 Today's Quonset Huts
The Quonset huts you can buy today share the semicircular shape of their WW-II predecessors, but differ in a fundamental aspect. They have jettisoned the supporting skeletal framework described above, and now consist solely of structural sheet metal panels, which bolt together to form arch after arch after arch, to create a building. And they come in more shapes than just the semicircular version; they make ones with straight sides and round tops (usually called an S-model) as well as some other shapes. But the simple, classic, semicircular Q-model still has the greatest structural strength and is the most efficient shape overall.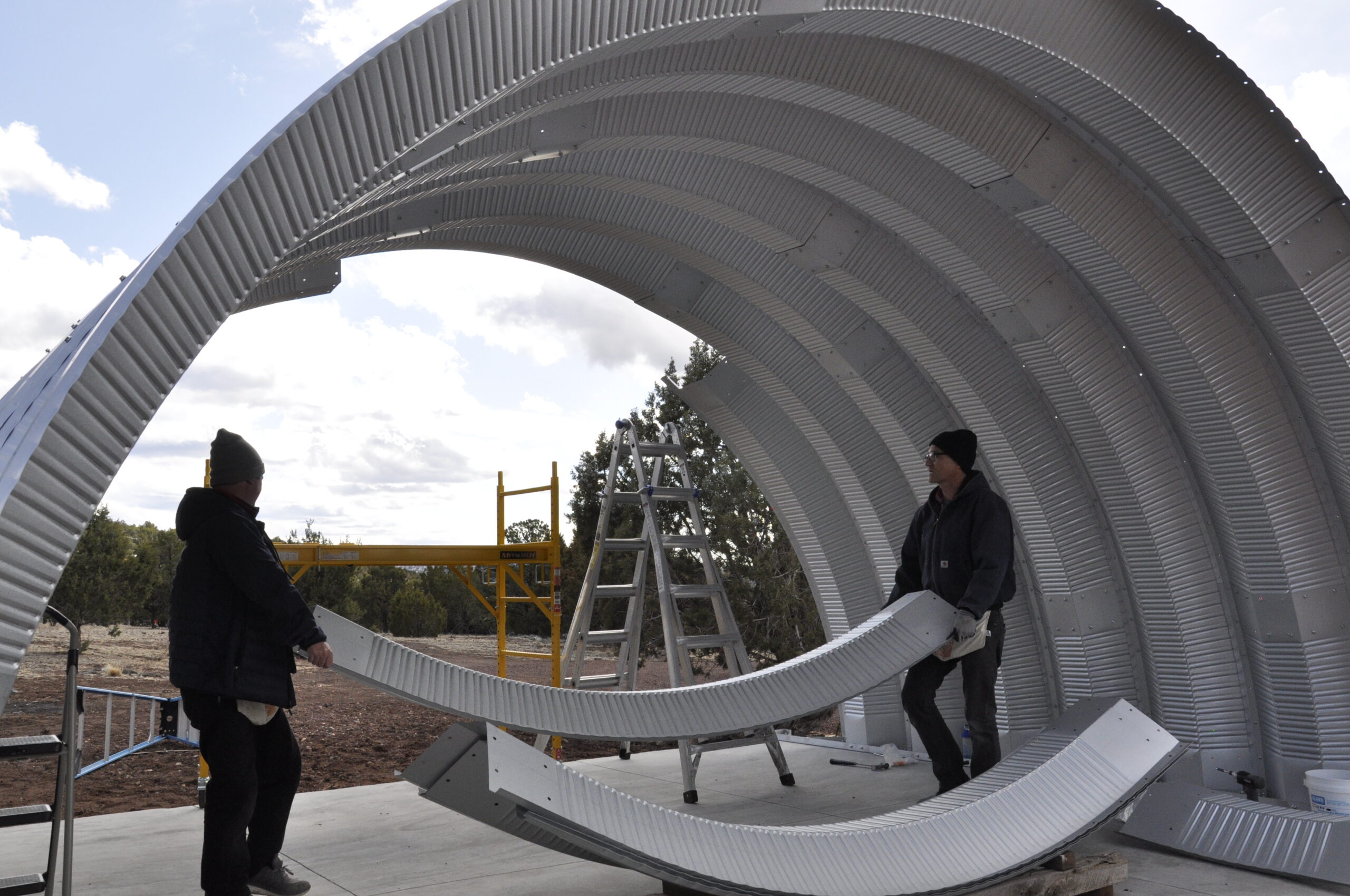 Today's Housing Crisis
Some say history doesn't repeat itself, but it rhymes. And today, we find ourselves in the midst of a housing crisis not unlike that of the postwar years of the last century. More and more people are searching for altermative means of housing themselves. And the simple, elegant Quonset hut is once again playing a role in helping people get a roof over their heads so they can raise their families – or retire – in a beautiful, healthy environment.
The Quonset House™
There have been some incredible Quonset hut homes designed by some very talented architects over the years. If you've been researching this topic at all online, you've probably seen pictures of the Arc House, or the Q-Hut house in upstate New York, or the quirky Eyebrow House in Portland.
These are all beautiful examples of what can be done with the modest Quonset hut in the hands of a skilled designer. But until now, no one architect has systematically developed a methodology or set of best practices for working with Quonset huts to create a livable, easy to construct, economical form of alternative housing for the DIY builder – or for the architecture lover.
The Quonset House™ is the solution to this need. Here at Clever Moderns, led by architect Earl Parson, we are your Quonset House™ Headquarters!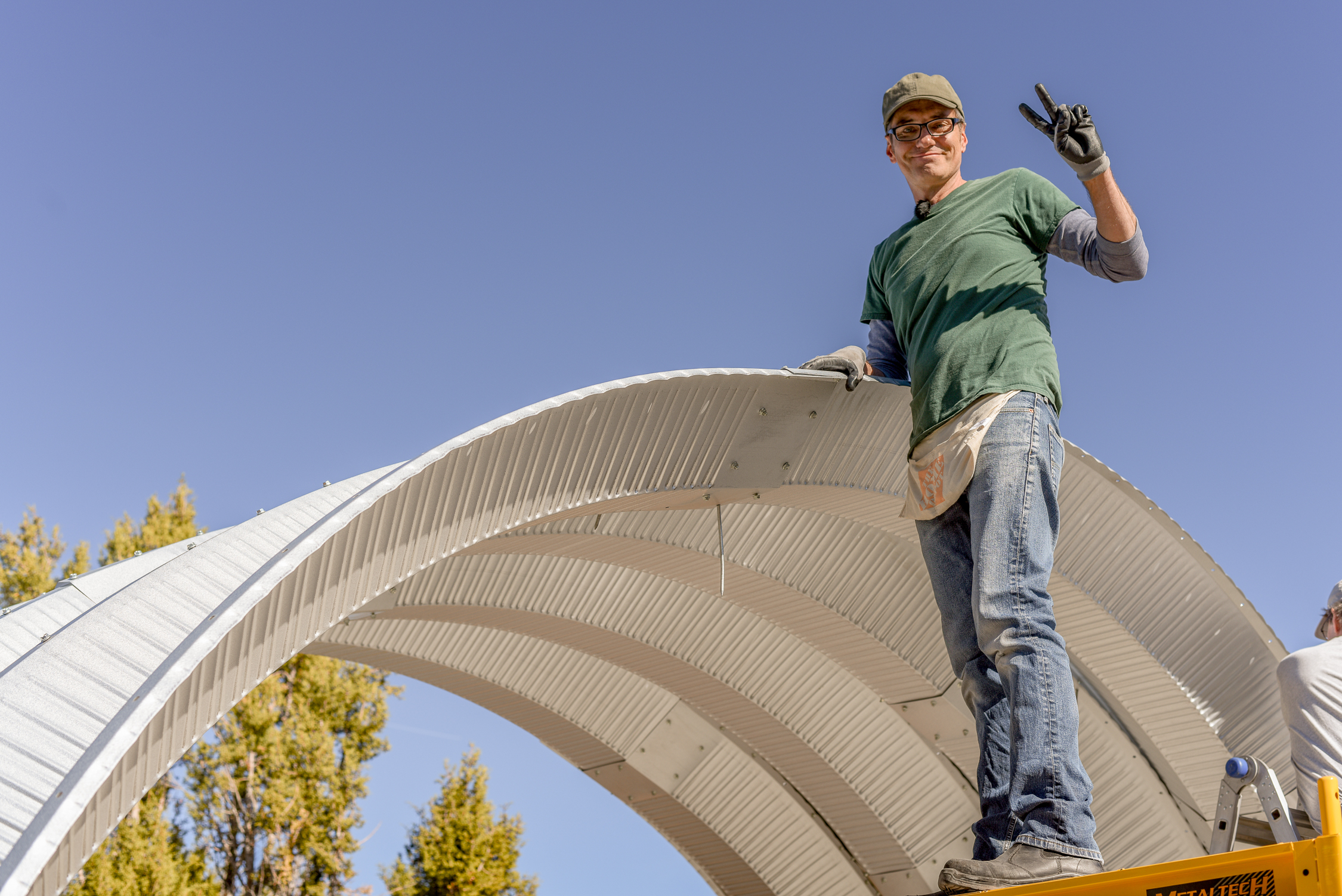 Do you have a vision — a goal — a dream — a need?
Are you ready to bring your Quonset House™ project to life?
Whether your dream project is an epic, multi-hut extravaganza, or a simple, one-story, straightforward starter house (or nest to downsize into) I've got your back. My team and I can work with you to develop the construction plans and specifications you will need to build your dream Quonset House™, whether you are a DIY'er or plan to work with an experienced general contractor.
If you want to explore working together, I invite you to start by filling out this questionnaire. This will give me at least a baseline idea of what you have in mind for your project, and it might prompt you to consider some aspects of your build that you hadn't thought about or considered before. I will get notified and get your answers, and contact you back. (Don't worry, your information will not be shared with any outside parties, nor will it be used for other marketing purposes. This is just to start a conversation about possibly working together on your home plans/design and nothing more. Feel free to put "unsure" or n/a in any of the answers if you are still in the process of getting your ideas together and are undecided.)
Still doing research before going all in on plans?
I've been working hard to create more educational resources for the Quonset community. My free Quonset Nuts & Bolts course is a great way for the beginner to learn more about how Quonset huts work, and what to expect with them.
Quonset Nuts & Bolts is a free resource I've built into The Quorum – the Quonset Forum, a private, ad-free online community and resource hub. Basic membership in The Quorum is only $4.99 a month — affordable for anyone. If you sign up here, you can get 2 weeks free to check it out, and go through the material in Quonset Nuts & Bolts for free. Cancel before your free trial period ends and you won't be charged a thing.
Looking for a one-on-one with Earl?
If you've gone through the free material in Quonset Nuts & Bolts and you still have questions, you can book a one-on-one consult with me, Earl Parson, architect and Quonset House™ expert. Individual consultations are available at one hour for $250.
Consultations are conducted via Zoom, and are available the first and third Friday and Saturday of the month. After you book and pay, you will receive a confirmation email with a link to an information form for you to fill out in advance. This allows me to review your situation beforehand so we can hit the ground running when we meet.
Due to licensing restrictions, at this time I am not accepting one-on-one consultations or design commissions for projects located in Nevada. 
Curious about Quonsets?
I've taken the most common Quonset hut questions I get from readers like you, and created an email tutorial series. Things like pros and cons of Quonset huts, do's and don'ts, and how you can do some really great things with them.
How YOU can do some really great things with them!
Want to learn more? Sign up below.
Recent Posts from our Blog: