---
This project has a personal connection for us and I'm really excited to share it. Glenn and Pam have been our friends for years now, and we can't wait to get to help them with their build!
We first met Glenn & Pam through Instagram, back in 2017 when we were building our first huts (check out their feed, @ourangulinelife). Glenn volunteered to come help us with the build one weekend. He helped us install the window boxes on the Headquarters Hut, as well as erecting the arches on the Loft House. Glenn has made appearances here on the blog at least a couple of times, notably here and here.
---
Here is a rundown of their design.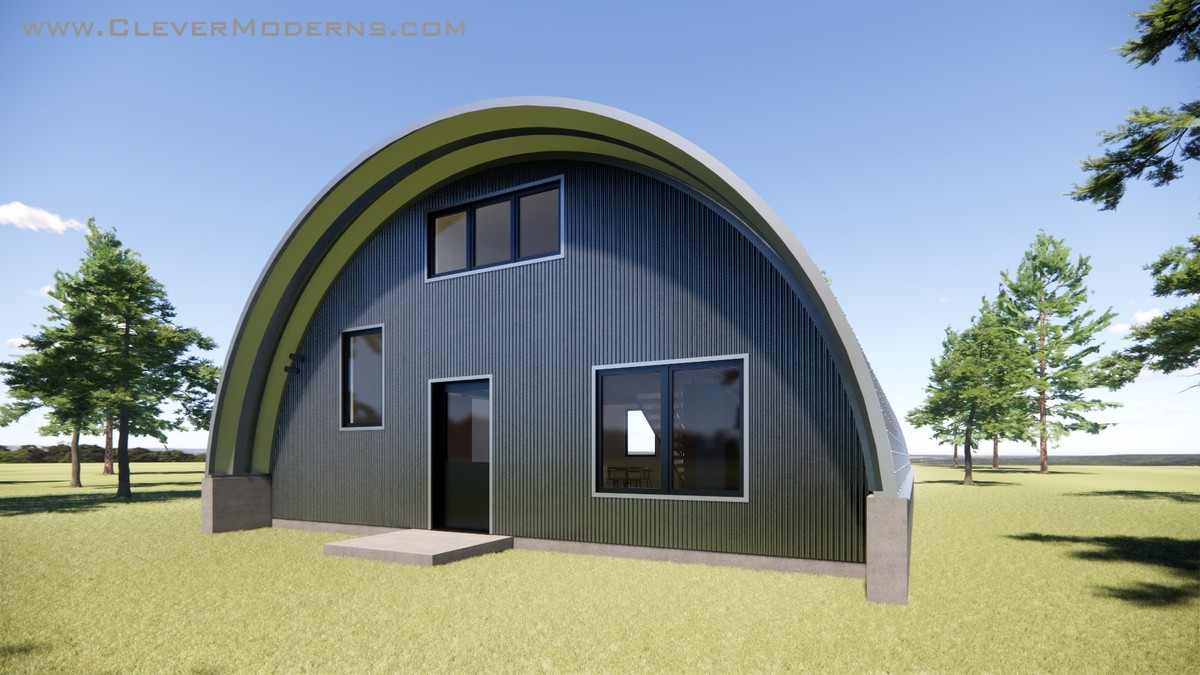 The interior is a very open concept with a loft. The only enclosed rooms are the utility room and the bath, which are along the righthand side in the view below.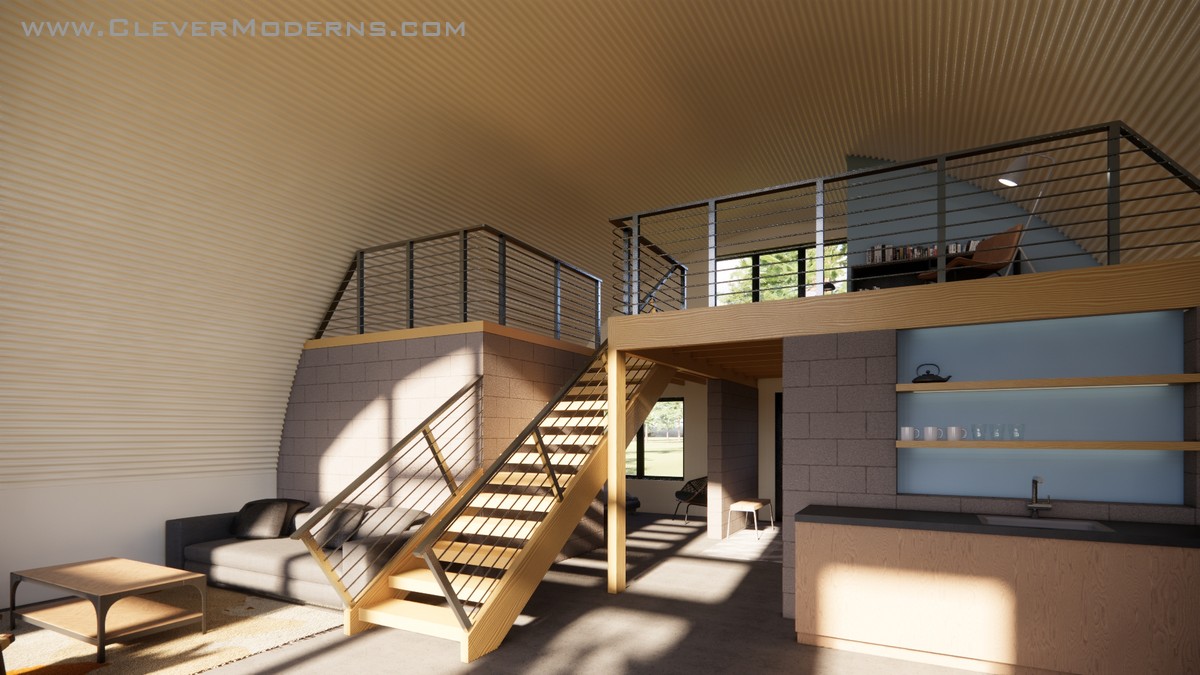 The exposed block walls at the living are and kitchen are created to impart a modern, industrial vibe, but also to help capture heat from the sun in winter and help retain that heat as a passive solar strategy. The house will also have radiant heat in the floor slab, powered by a propane tankless hot water heater.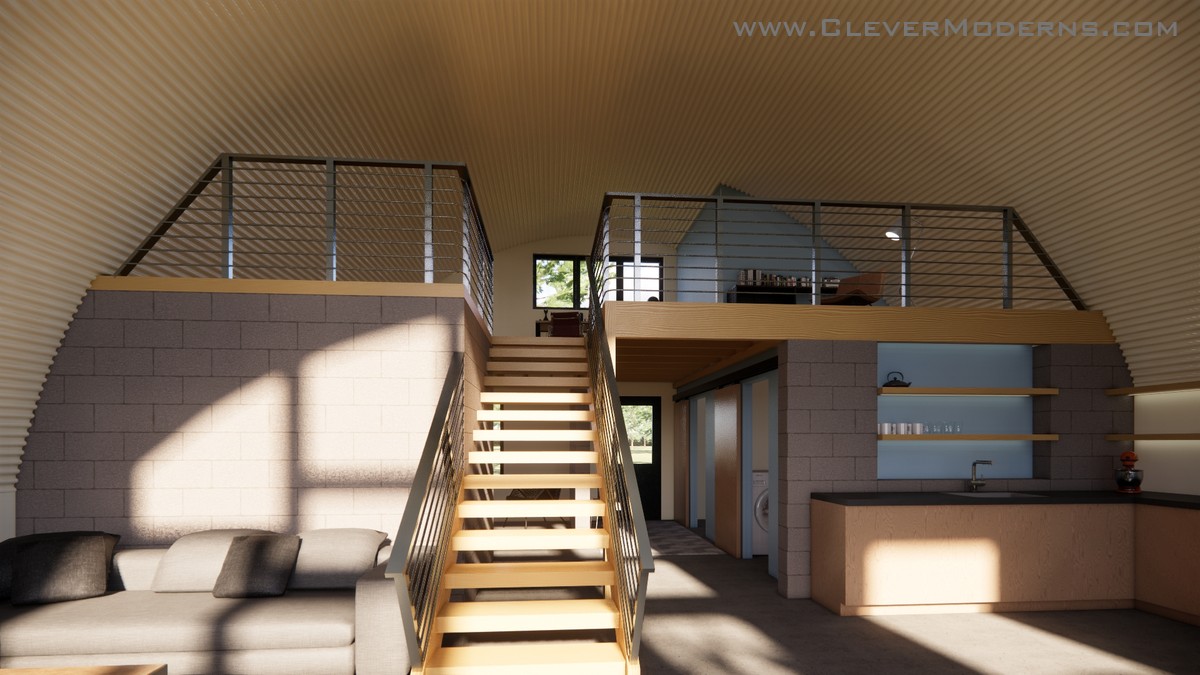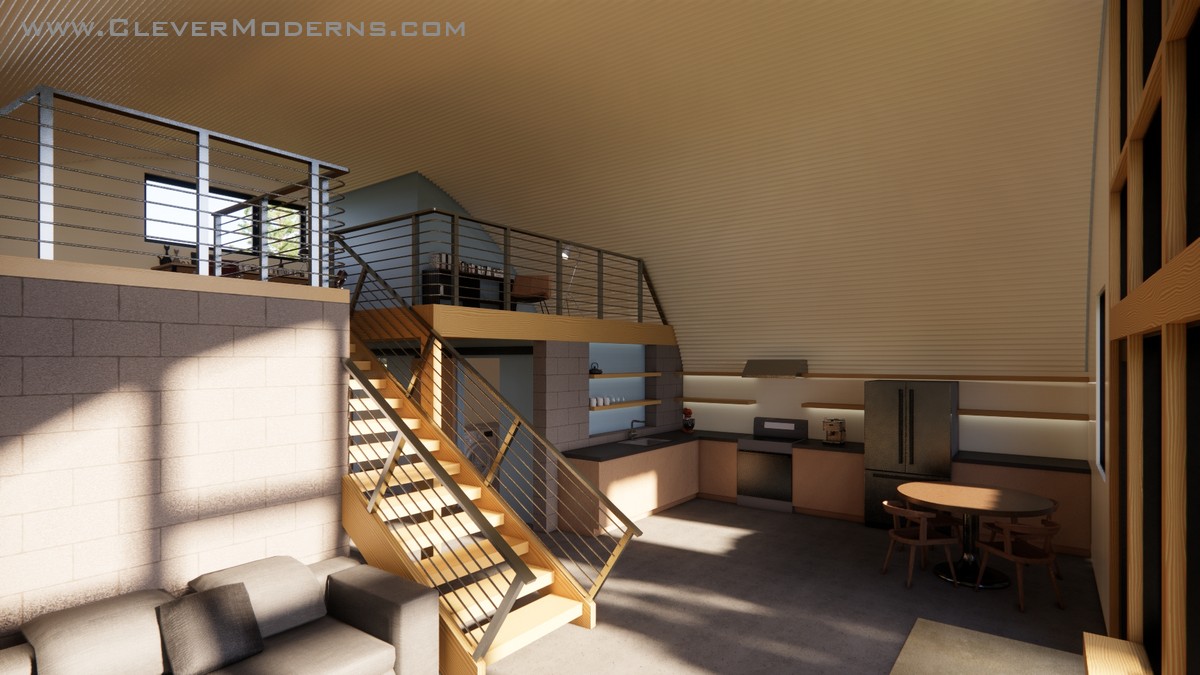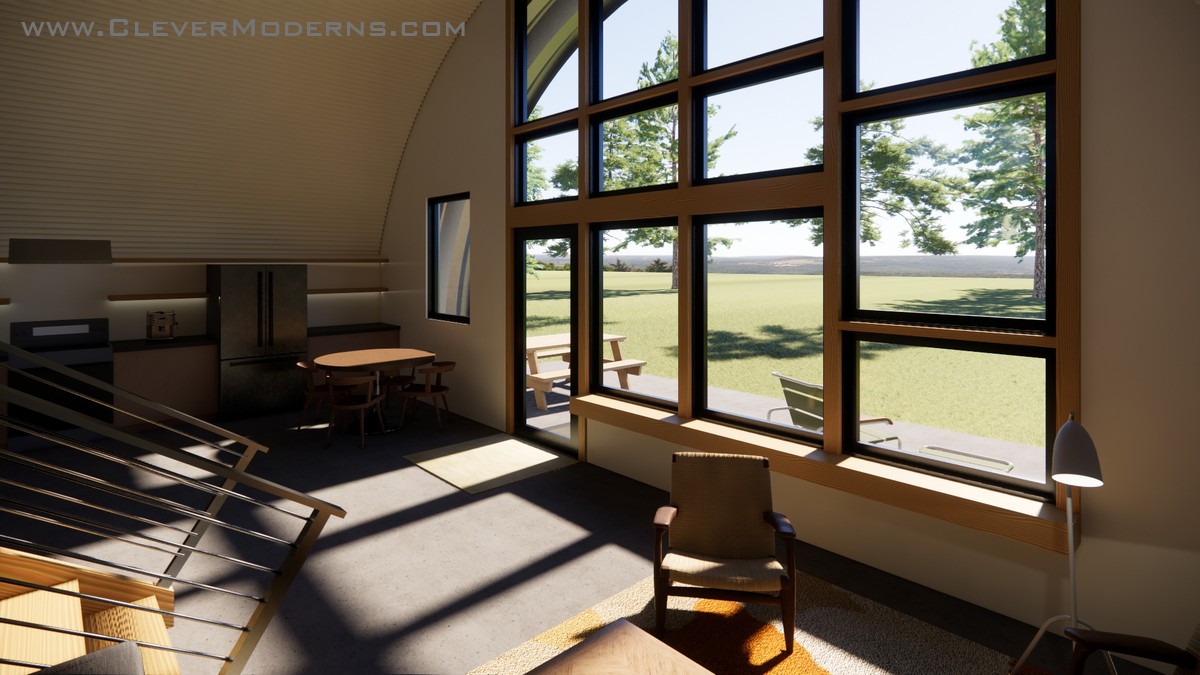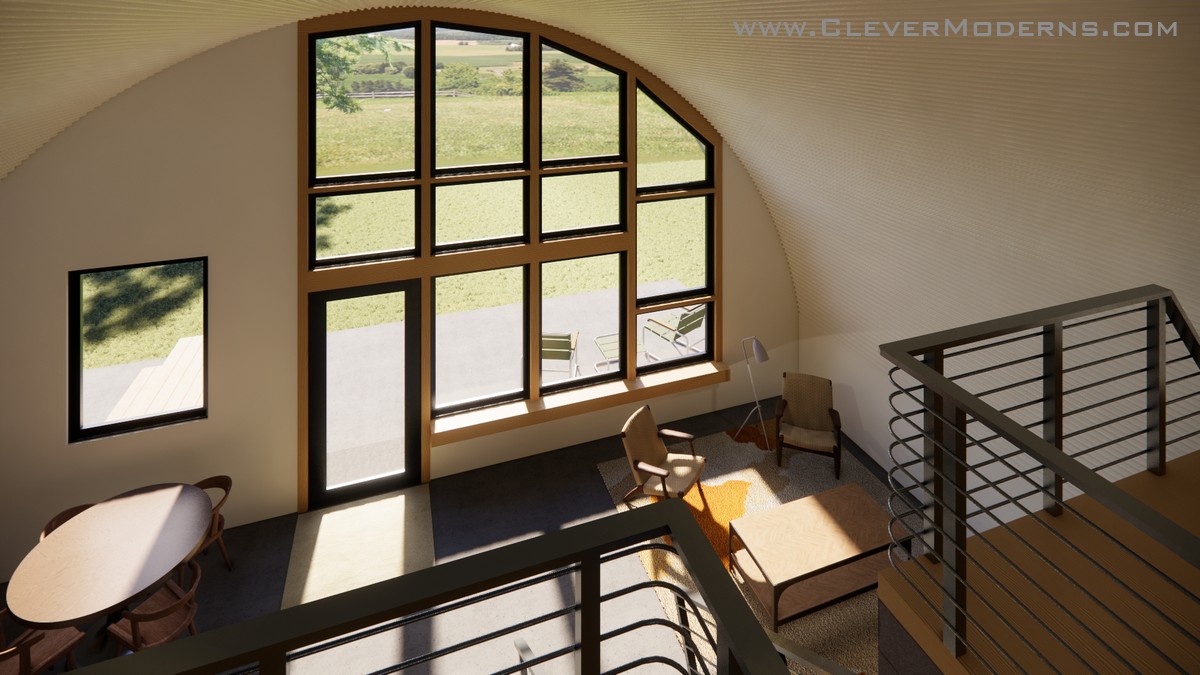 The loft is just meant to be used as an open work space, although with this layout it could easily be enclosed to make a separate bedroom.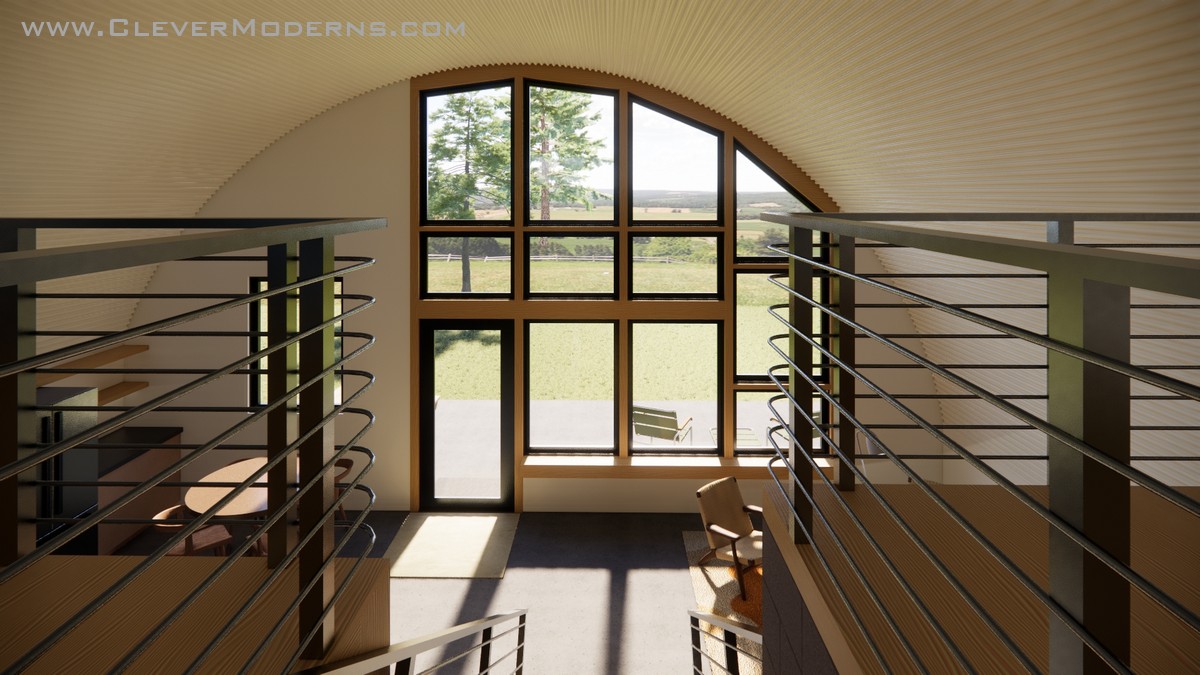 The bedroom is similarly open to the rest of the house, but again it would be a straightforward matter to enclose it more. Pam and Glenn wanted it open and I think it's great! There is a large walk-in closet separating the bedroom from the living room, with the block wall exposed all around.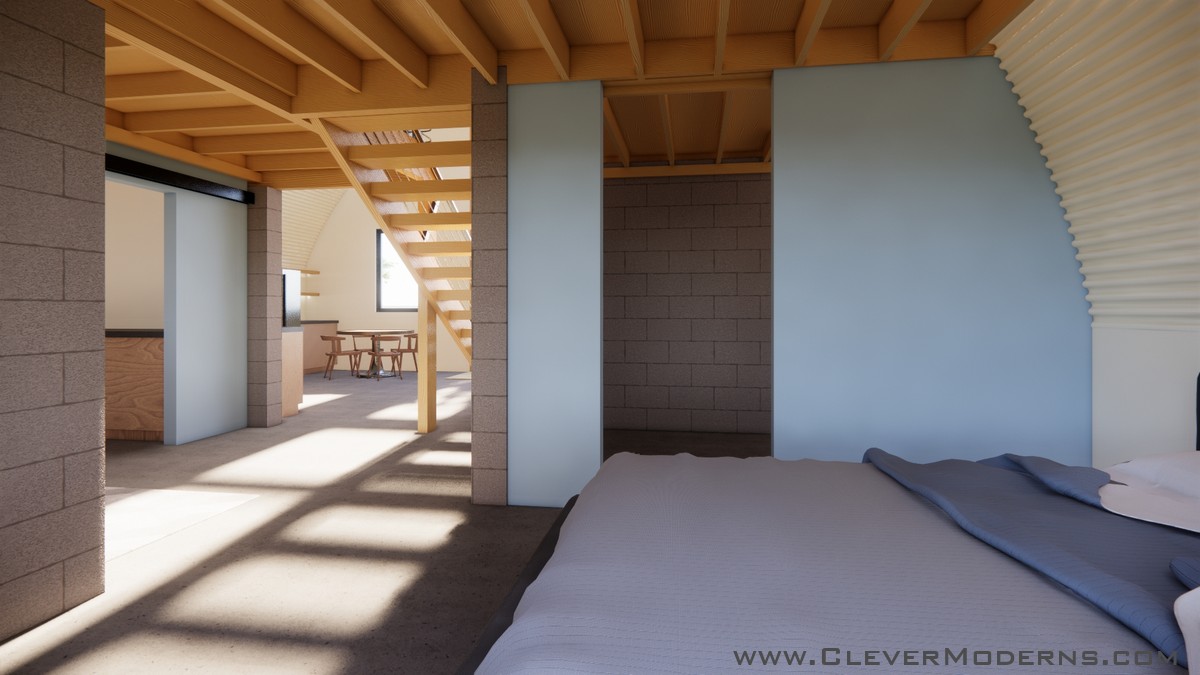 They also want to leave all the framing exposed and not even mess with drywall ceilings. I love it the simplicity of it. They are planning to use pre-finished corrugated metal for the arch ceiling finish.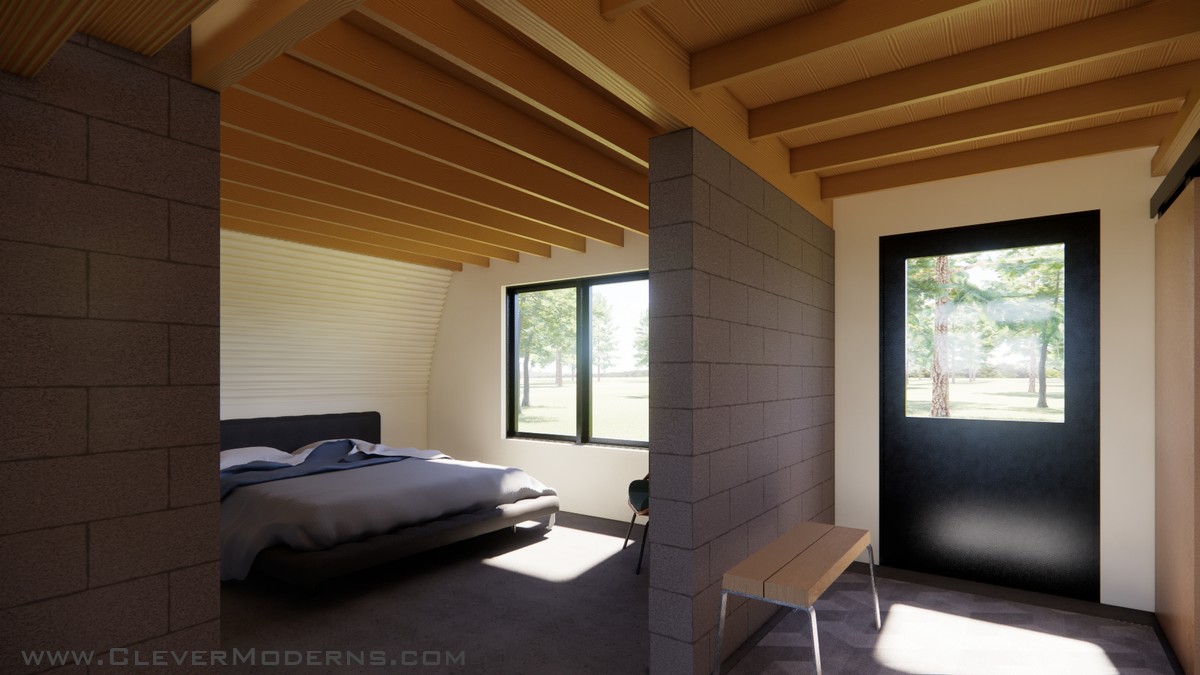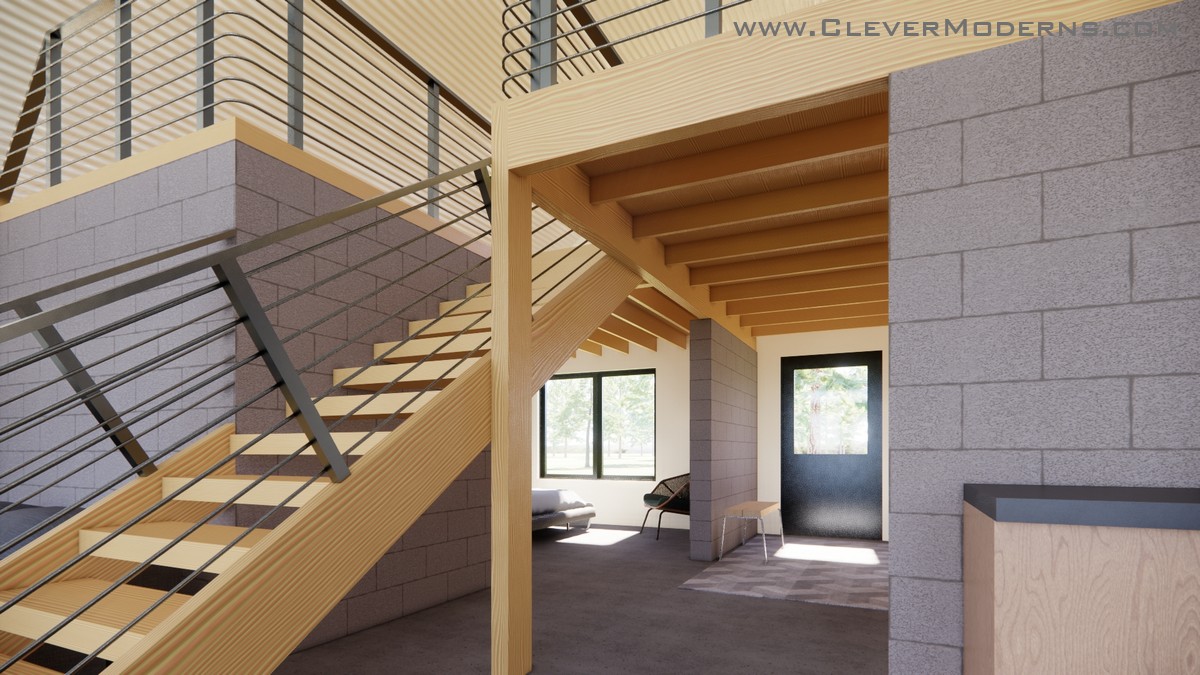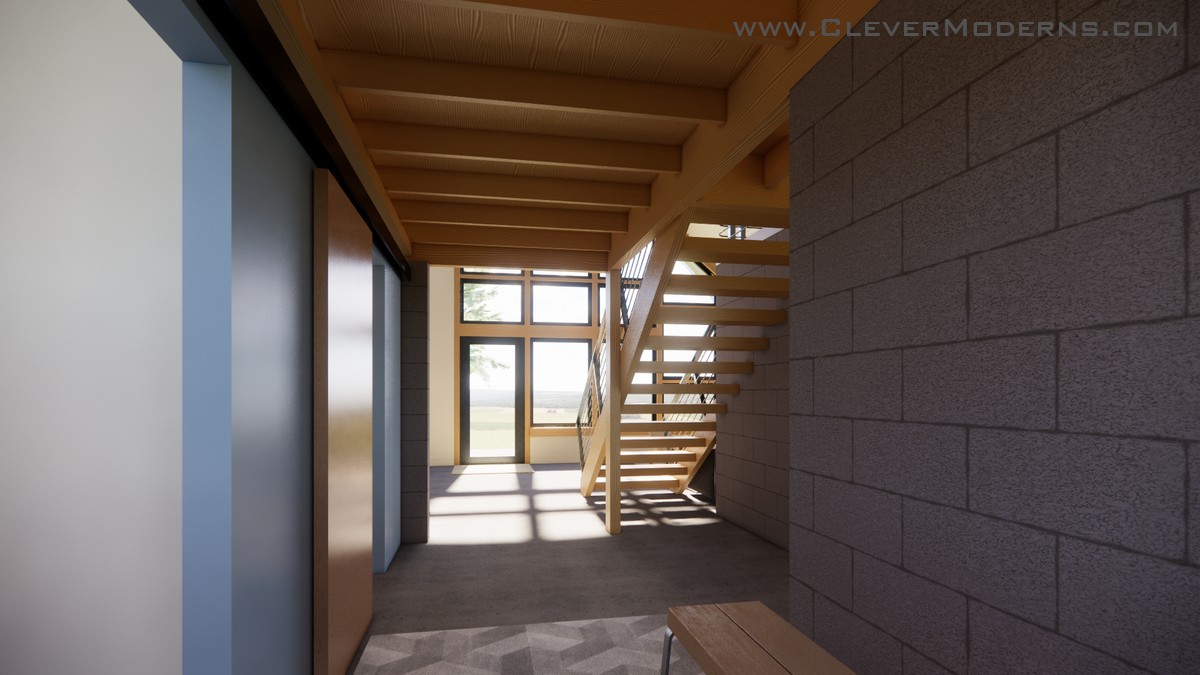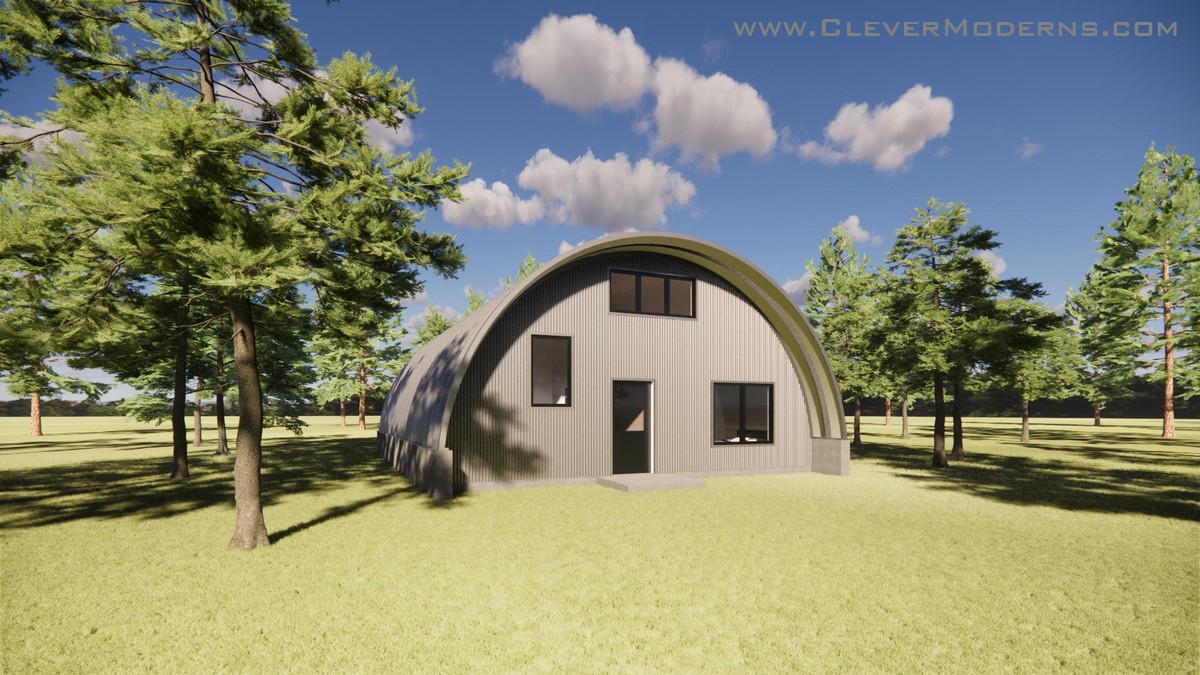 So that's the tour of Glenn + Pam's Glam Off Grid design!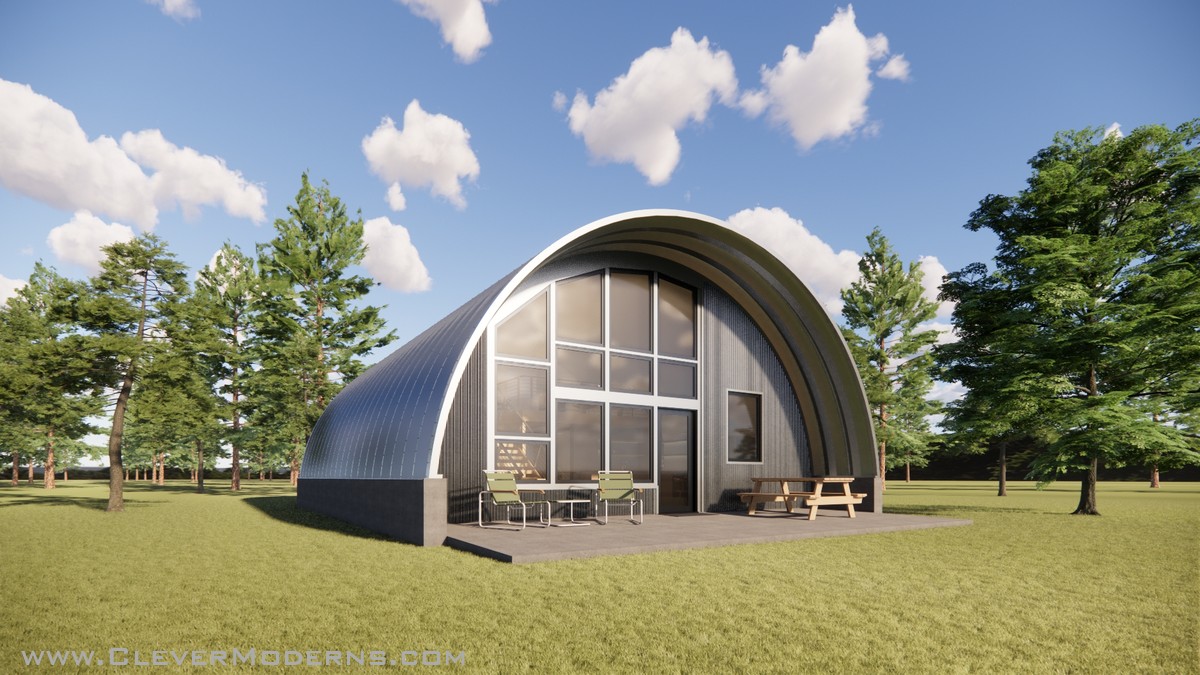 Project Stats:
Quonset hut model: Q33-15 x 44′ length
Foundation: Insulated floor slab with 3′ concrete stem wall
Square footage: 1,100 main level; 400 s.f. loft; 1,500 s.f. total interior area
Open concept plan with 1 bedroom, 1 bath, living on one level + open loft bonus space
HVAC: Heating via passive solar gain + radiant floor slab (propane tankless water heater), no AC
Insulation: Closed cell spray foam
---
---
Curious about Quonsets? Ready to learn more about these bizarre, amazing, shiny, round, prefab structures? Drop your info below and I'll start you off on my email tutorial series. Looking to build an inexpensive but beautiful home debt-free? Considering going off-grid? Or are you just tired of the same old same old and want something unique and beautiful? A Quonset House might be the answer for you.
Follow us on Instagram and Facebook. We also have a private Facebook group called DIY Quonset Dwellers, where we share discussion, design, and construction tips with others who are interested in building their own Quonset hut house. With over 6,000 members and counting, the Facebook group has grown into an amazing resource all of its own! Learn more and request to join the Facebook group here.