---

We have arches!
I'll post a full write up on the amazing long weekend we spent with friends helping us build the Quonset hut arches for the guest house – it was a blast and we have really perfected our Quonset-hut-building technique. (Given that this is our third Quonset hut at the Quompound I would hope we've learned a few things over the past couple of years!) This was our first time renting a scissor lift, which worked great.
The morning of our last day with the team I got out early, and took my tripod and camera up on the lift before things got underway. So without further ado, please enjoy this early-morning panorama from the top of the scissor lift.
Click the image below to open it in the 360 viewer. Please be patient as it may take a minute to load.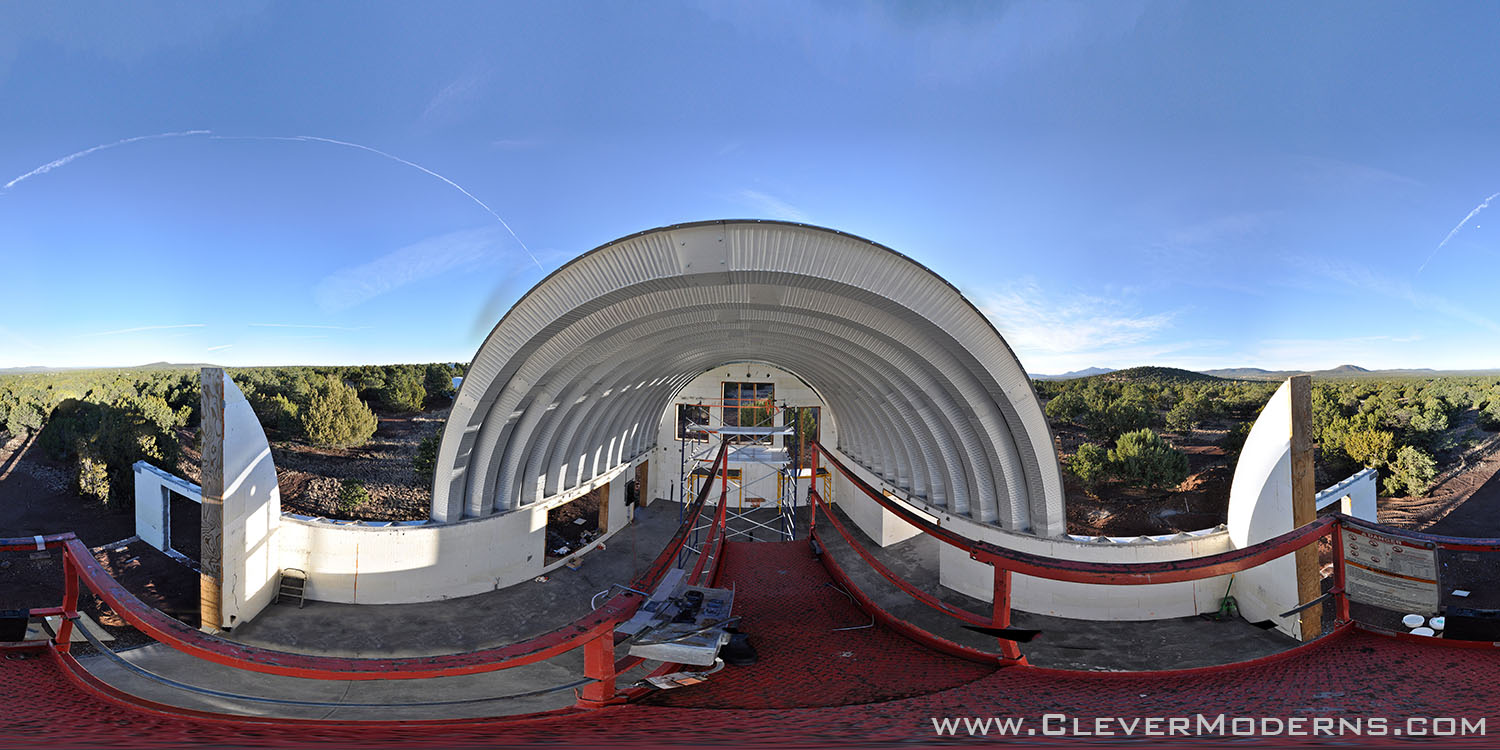 ---
Curious about Quonsets? Ready to learn more about these bizarre, amazing, shiny, round, prefab structures? Drop your info below and I'll start you off on my email tutorial series. Looking to build an inexpensive but beautiful home debt-free? Considering going off-grid? Or are you just tired of the same old same old and want something unique and beautiful? A Quonset House might be the answer for you.
Follow us on Instagram and Facebook. We also have a private Facebook group called DIY Quonset Dwellers, where we share discussion, design, and construction tips with others who are interested in building their own Quonset hut house. With over 6,000 members and counting, the Facebook group has grown into an amazing resource all of its own! Learn more and request to join the Facebook group here.