Quonset House™ Plans: What's Included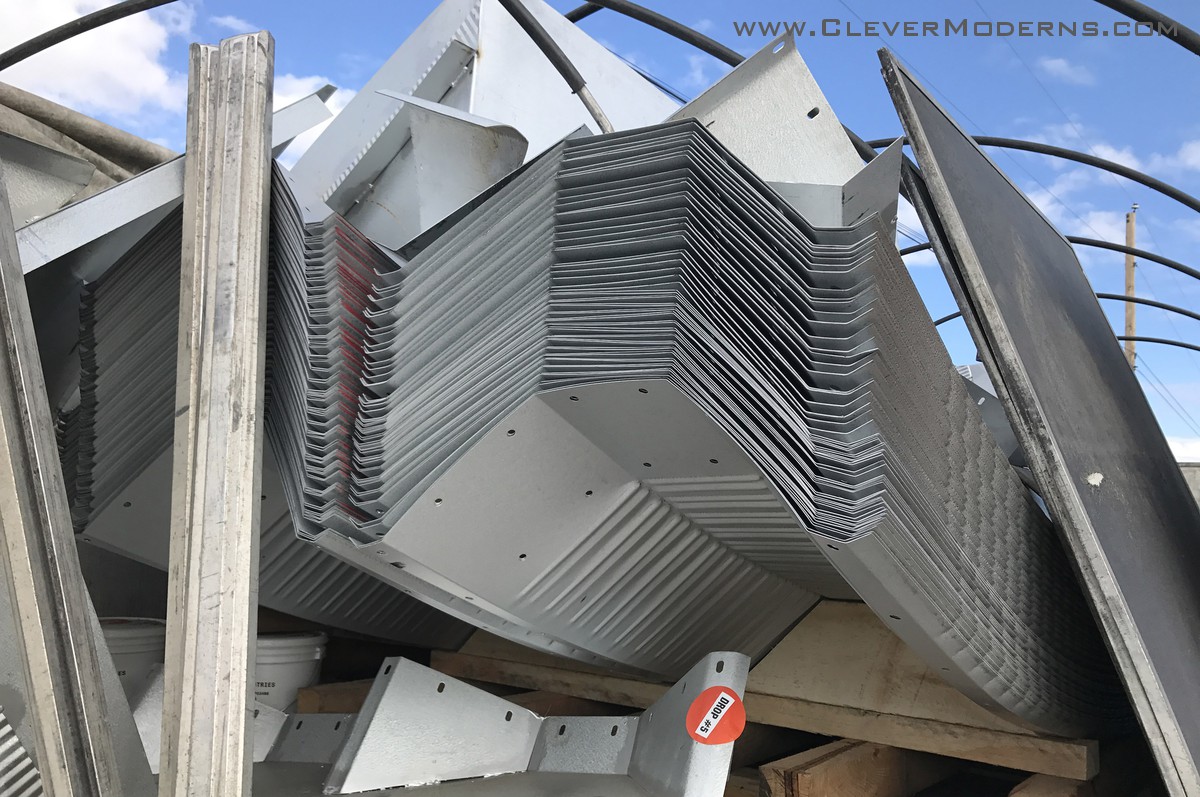 Here's what you get with a set of Clever Moderns Quonset House™ Plans:
Digital PDF of your plans, plus three sets of printed plans delivered to your door, personalized with your name on the title block of each sheet.
Specifications for ordering your Quonset building.
Plan sets will include the following:
– General notes and reference information;
– Floor plans with dimensions, detail references, notes, etc.
– Exterior elevations with with dimensions, detail references, notes, etc.
– Cross sections with with dimensions, detail references, notes, etc.
– End wall construction details;
– Interior framing details including the arch ceiling framing and interior wall connections to the arch;
– Thermal insulation details for foundation & slab;
– Insulation details and notes;
– Door and window schedules with dimensional and other specific information on all the windows and doors;
– Dimensioned slab plan showing layout of plumbing and electrical lines;
– Electrical & lighting plan showing basic outlets, lighting, and switching.
Rockstar Membership in the Quorum, our Quonset hut forum, where you will have access to other members building their own Quonset Houses. General membership will be available to the public for a fee, but Rockstar Membership – the highest level membership available – will be reserved exclusively as a LIFETIME PERK for those purchasing our plans. If you sell your house and move, membership can be transferred to the new owners.
What's NOT included that you may also need:
Site plan – if you require a building permit you will need a site plan, showing how your home will be positioned on your lot or parcel. Check with your local permit office about their site plan requirements. Sometimes a home owner can sketch this themselves and submit it with their plans; in some cases a local surveyor may need to be retained to prepare a property survey drawn to scale. Because everyone's lot or parcel is different, it is impossible for us to include this with any of our Quonset House™ plans. At this time, Clever Moderns, LLC is unable to offer site plan drafting services.
An architect's or engineer's stamp (see Permitting under How it Works).
Energy code compliance calculations. Check with your local permit office as permit submittal packages in some, but not all, jurisdictions will require this. Because these reports are site-specific, there is no way we can provide them generically. Once you know what you are required to provide, a Google search can help you find a consultant who can help. In some cases there may be free online software available that you can use to do it yourself.
HVAC system design and/or calculations. Similar and related to the energy code compliance mentioned above, if required, these reports will be based on your local climate and the north-south-east-west orientation of your building. These reports are often referred to as Manual J, Manual S, and Manual D reports.
Electrical panel schedules and/or other electrical calculations are not included. If required these can generally be handled by a local licensed electrician.
General Construction Knowledge: These plans assume the builder has a basic grasp of general techniques and practices around wood framed residential construction. The details provided in the plans are focused on aspects of the build that are unique to Quonset huts.