About the Side Window Studio Hut
Based on our Headquarters Hut at the Quompound, this clever little hut is ideal for small (but not quite tiny) living, an artist's studio, a workshop, or guest quarters. Its compact, 600 square-foot design has a great layout for living, sleeping, cooking, & eating in one compact yet open space, with a 3/4 bath. The sleeping area can optionally be separated with a wall, for a true one-bedroom layout.
Scroll down to get the free download of this design, which includes floor plans, sections, elevations, photos, computer renderings, specs and stats.
For a rundown of all of our blog posts related to this build, click here.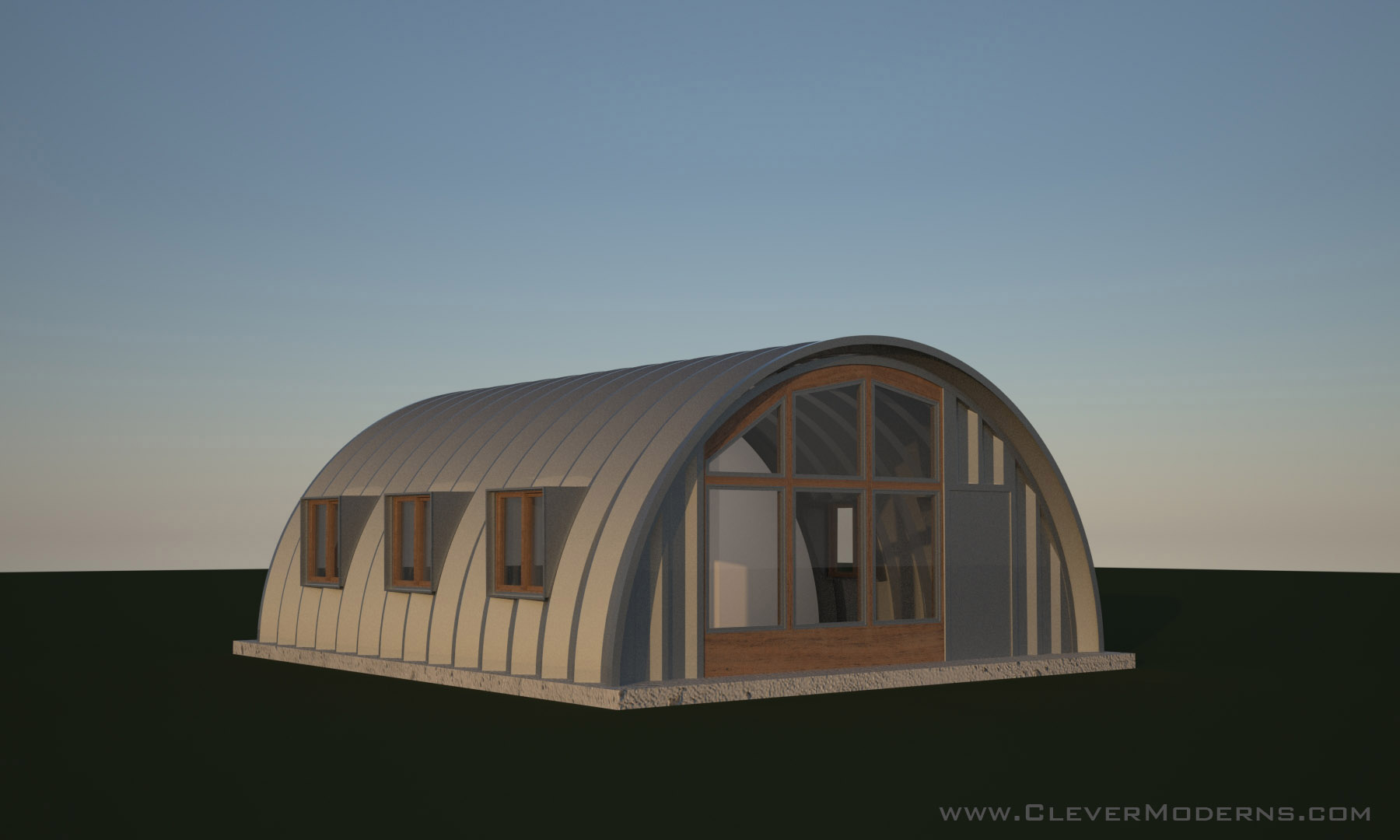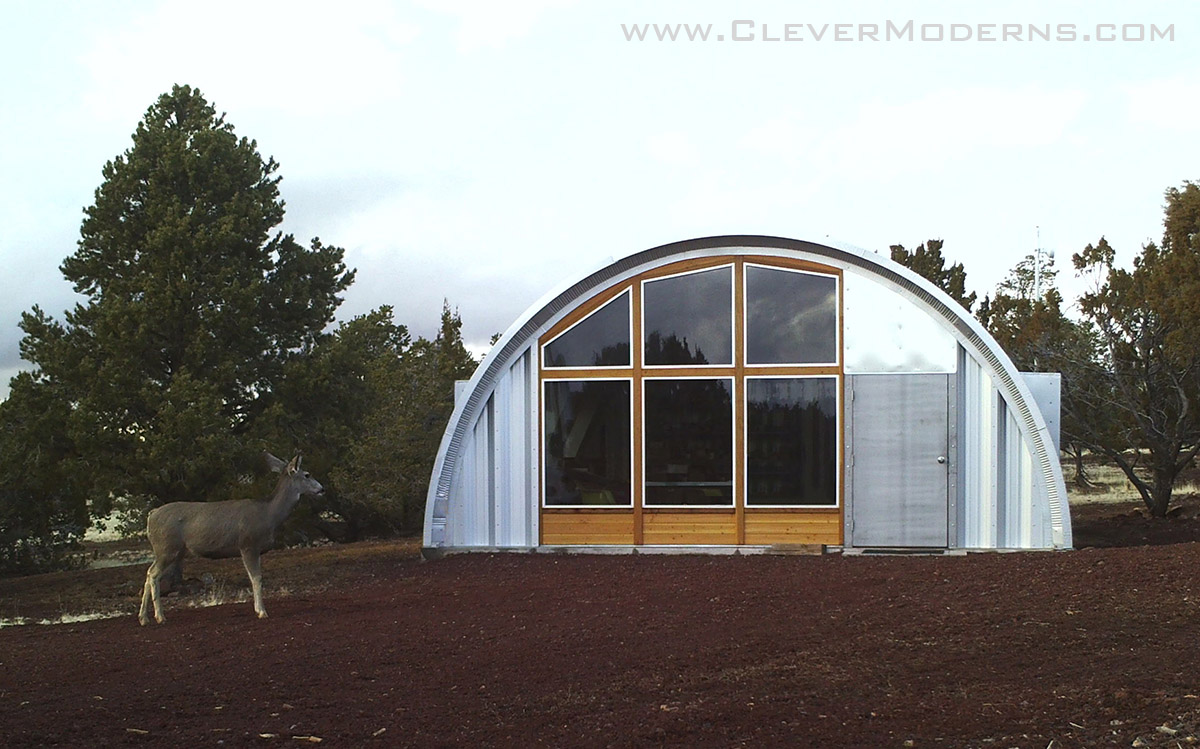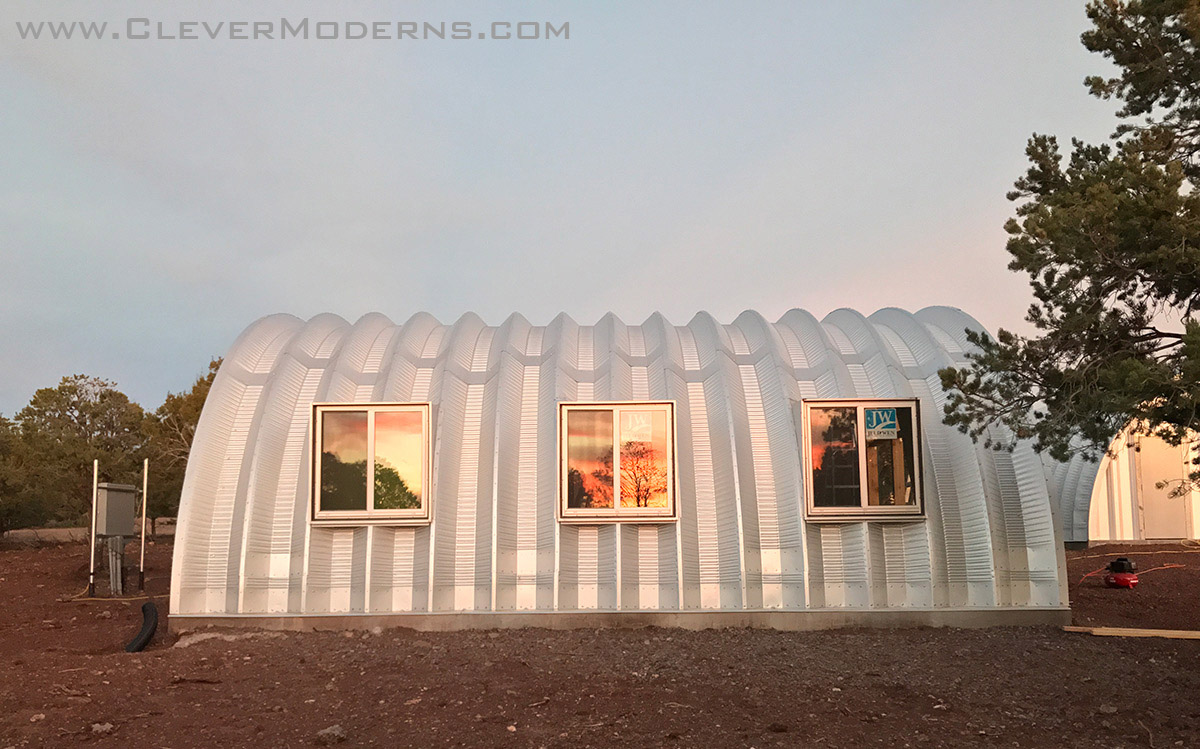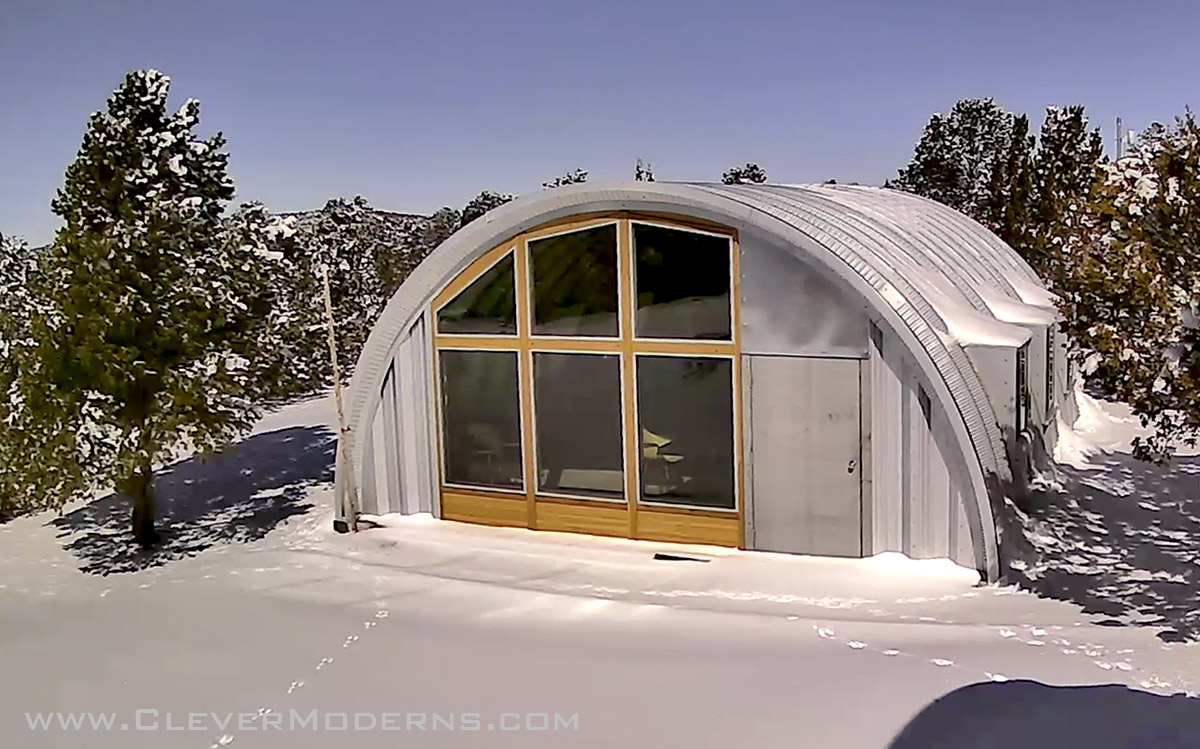 You can check out a short YouTube video on the Side Window Studio Hut here:
Download the Side Window Studio Hut Plans Here!
By clicking on Agree + Proceed below, you agree to our Terms of Use.
Only your first name and email address are required. Your email address will be used to let you know if and when a new version of the plans becomes available for download, or when other plan sets or related products are released. You will also be subscribed to our monthly email newsletter. You can unsubscribe any time.
Agree & Proceed
Our free plans have been downloaded hundreds of times, providing design inspiration to both the die-hard Quonset lovers and those who are simply curious. We hope you enjoy them, and we welcome your feedback. Visit our Contact Page to let us know your thoughts or suggestions.
Thanks for your interest in Clever Moderns!