Free Quonset Hut House Plans:
Quonset Loft House

At Clever Moderns, we're designing a series of simple, modern, Quonset hut houses, the plans for which anyone can download for free, with no strings attached. We're releasing them into the wild as it were, as a kind of "open source" architectural experiment. The Loft House is our first Quonset House in this series.
Follow our progress on the Clever Moderns blog, and sign up below to get our monthly~ish newsletter. Our insiders will get the announcement first as new plans are made available.
About the Quonset Loft House
The Quonset Loft House is a 1,000 square foot, one bedroom/one bath home with an open plan. The bedroom loft overlooks the open living space below, with the kitchen tucked under the loft. You can read more about this design in this blog post. This design is based on the Guest House we are building at the Quompound, our multi-Quonset compound in Northern Arizona. Once complete, hopefully by late 2019, the house will be listed on VRBO and Airbnb for the enjoyment of Grand Canyon vacationers.
Scroll past the images to get the free download set of this design, which includes floor plans, sections, elevations, and computer renderings.
For a rundown of all our blog posts related to this build, click here.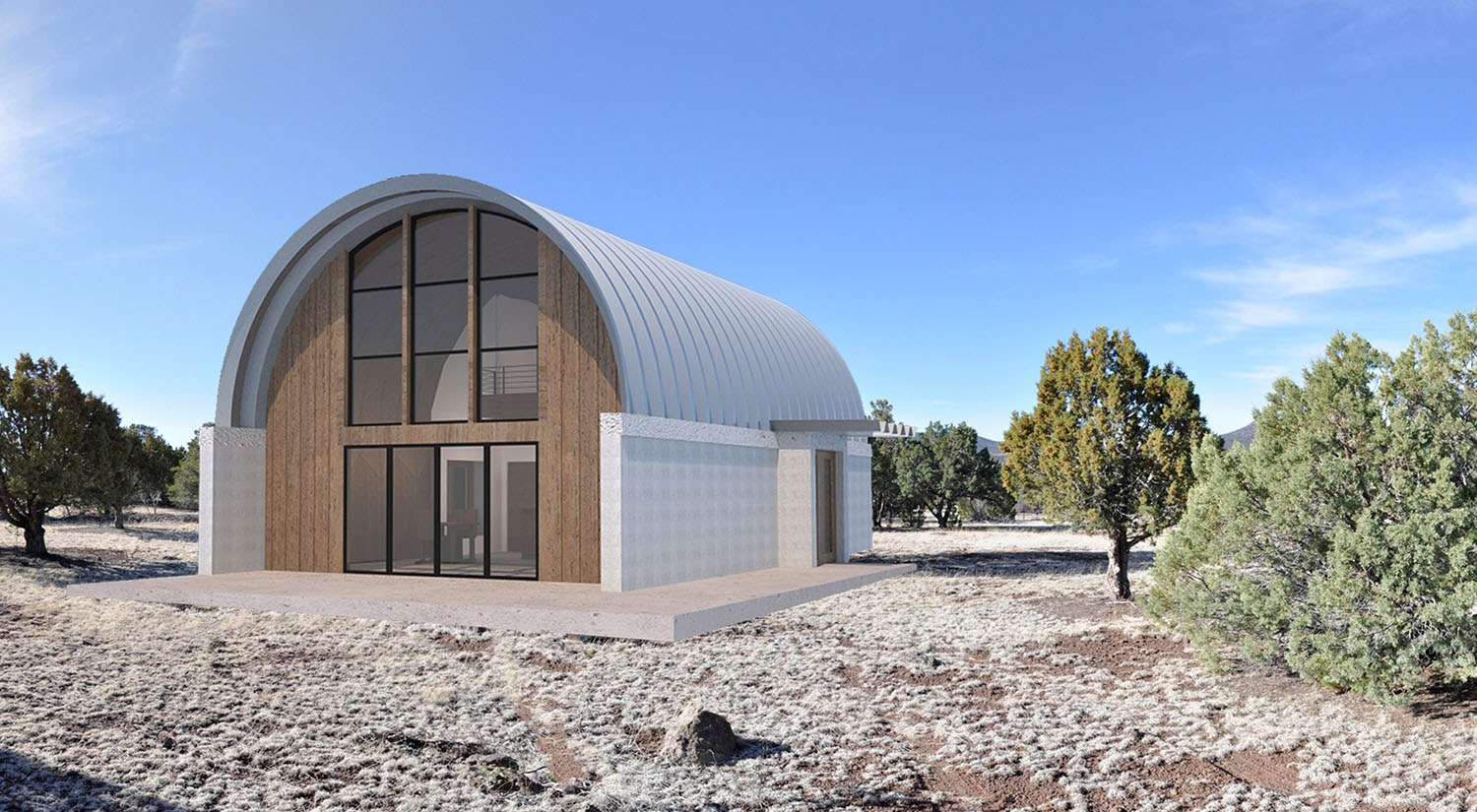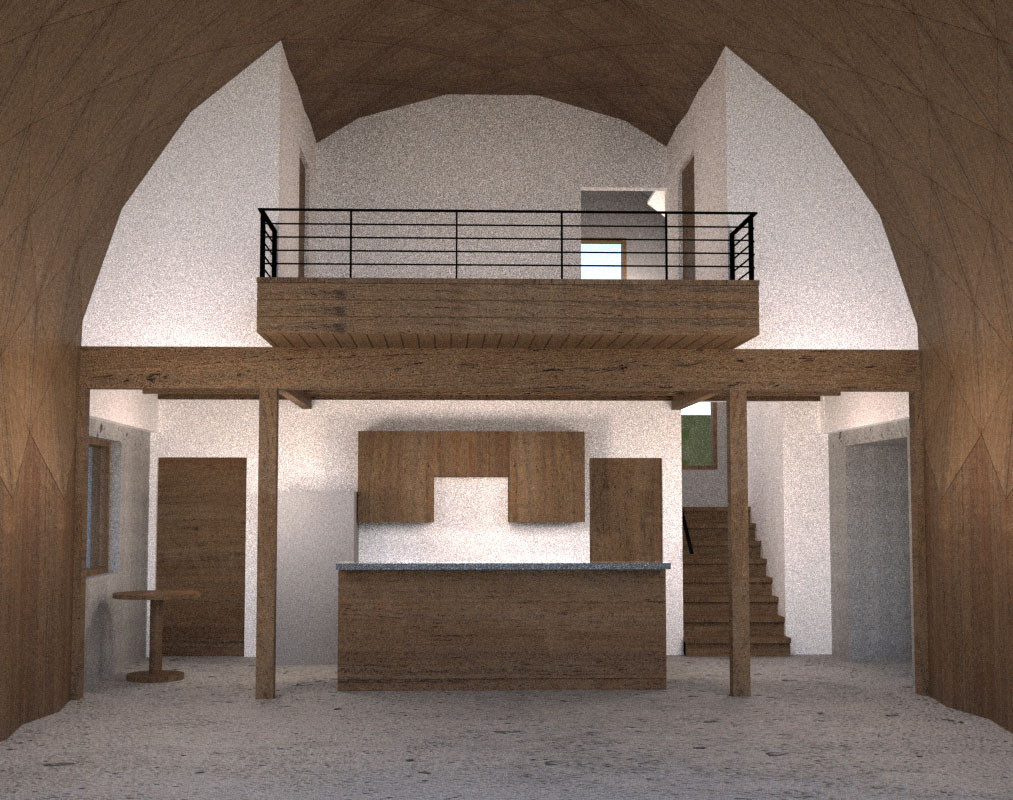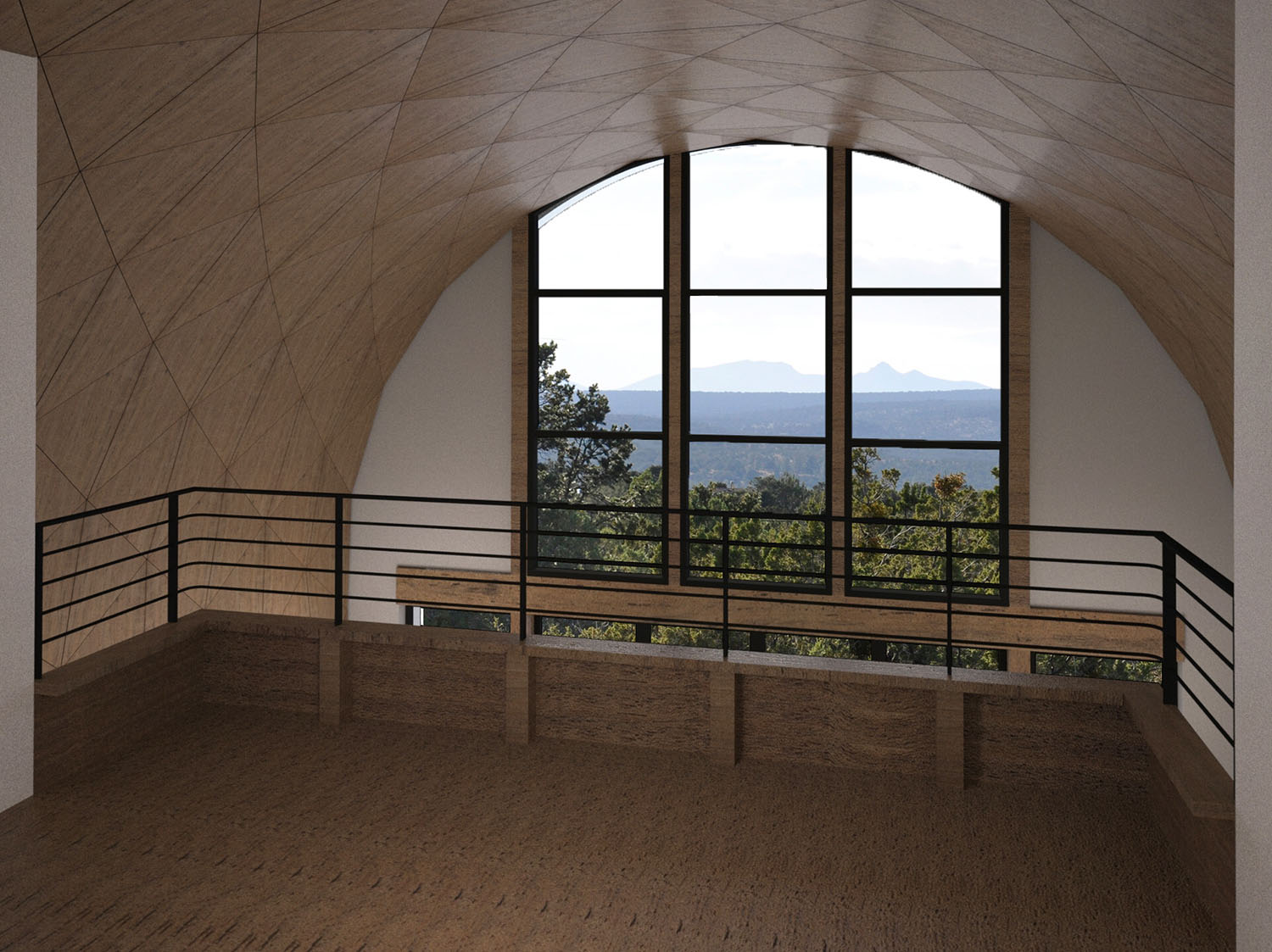 If you experience any issues with the download process or have any feedback on the plans,
please contact me via earl@clevermoderns.com. Thanks, and enjoy!
Download the Quonset Loft House Plans Here
Only your first name and email address are required.
Your email address will be used to let you know if and when a new version of the plans becomes available for download, or when other plan sets or related products are released. You will also be subscribed to our monthly email newsletter. You can unsubscribe any time.
Also, by downloading these plans, you agree to our Terms of Use.
POSTCARD BONUS: If you'd like to receive a snail mail postcard from us, four times a year, with a friendly fun message and one of our favorite photographs of the Quompound, enter your postal address and we'll add you to our postcard list.
By clicking the Agree + Subscribe button, you agree to the above.
After submitting your information, please check your email inbox (and possibly your spam folder) and click the confirmation link in our email.
Thanks for your interest in Clever Moderns!