Quonset House Design Services
Are you looking to build your dream Quonset hut house, but unsure where to start?
You've come to the right place.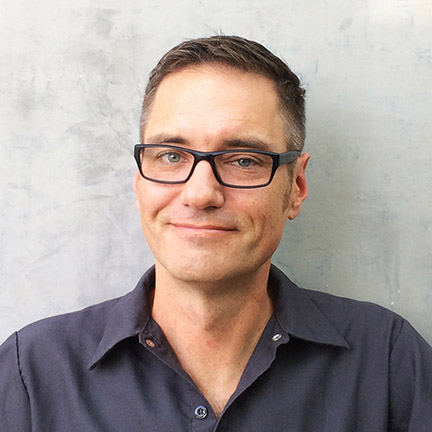 I'm Earl Parson. For over twenty years, I've worked with clients from Los Angeles to Florida, helping them make their dream home a reality. You can see some of the beautiful results of those efforts on
the Parson Architecture website
. I get tremendous enjoyment out of working with my clients, and they do too. My design process is collaborative, inclusive, and enjoyable for all involved. In addition to my private practice, I'm a Small Group Facilitator in the
Entrepreneur Architect Academy
, where I help coach and mentor other small firm architects.
For the past few years I've been designing my own Quonset hut house, and now we're building it in northern Arizona. In the fall of 2016, we purchased ten undeveloped acres near the town of Williams, Arizona. Over the past year, we've built an access road into the property, brought power in from the local electric company, permitted and installed our septic system, installed a water cistern and pump system, and constructed two 600 square foot Quonset huts: one for our garage & workshop, and one studio-type dwelling that we've dubbed our Headquarters. Over the next two years, we plan to add two more Quonset dwellings: a 2,400 s.f. main house, and a smaller 1,000 s.f. guest house.
When I say we're building it, I mean that literally: my husband and I are doing nearly all of it ourselves, along with friends and family. Getting hands-on with the Quonset huts has been an incredible learning experience. Now I'm sharing my twenty-plus years of expertise in the custom modern residential world, plus my firsthand Quonset hut construction knowledge with you. Wherever you are in the dreaming-designing-building process, I can help you clarify your thinking and identify your key next steps towards realizing your Quonset house dreams. Ready to book a coaching session?
Click here.
Want to learn more? Read on!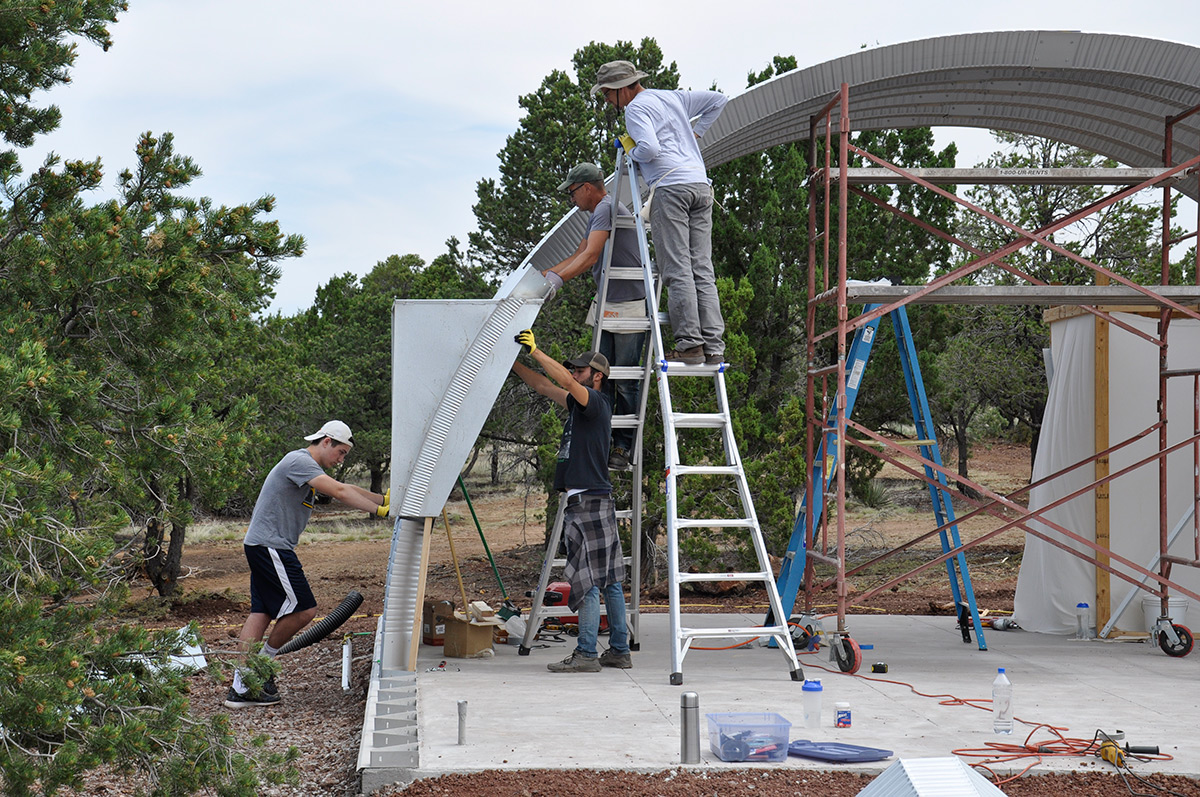 Generally speaking, my services can be divided into two main areas: Design Consulting, and Project Coaching. Either way, we will start with an initial consultation. I highly recommend meeting with me before purchasing your metal building. Based on your needs, I can advise you impartially on the best size, shape, and configuration of your building, potentially saving you a lot of money. As an architect, it is my duty to be an advocate on behalf of my clients. By contrast, manufacturers' sales reps have a primary duty to meet their sales quota.
Design Consulting
Whether you only need a little help working out your floor plan, or dream of creating a modern Quonset House masterpiece, I can help you refine your ideas and turn them into an efficient design that makes the most of the unique characteristics of the classic Quonset hut. I cringe when I see pictures of Quonset hut homes online that look like someone took a suburban tract house and forced it to fit under a metal Quonset shell.
I'm a firm believer in the maxim "form follows function" put forth by the godfather of modern architecture, Louis Sullivan, who wrote,
Whether it be the sweeping eagle in his flight, or the open apple-blossom, the toiling workhorse, the blithe swan, the branching oak, the winding stream at its base, the drifting clouds, over all the coursing sun, form ever follows function, and this is the law.
He was urging his fellow architects to follow nature, to look into the true essence of a thing when they were seeking the solution to a design problem. I believe that for the Quonset House this is especially important, and I strive to emphasize the beauty of the curving metal form of the Quonset shell in all of my designs.
For simpler projects, I often work on an hourly contract basis. I will track my time and only bill you for the actual time spent on your project. You can stop the process at any time, and aren't locked into a full fee commitment.
On larger or more elaborate projects, or for clients who desire more complete services, it sometimes makes more sense to quote a fixed fee. This is particularly true if you need detailed construction drawings, or the fully documented drawing sets required for building permits in some jurisdictions.
Project Coaching
I've always been inspired by do-it-yourself-ers. My grandparents were farmers in southern Indiana, where they got married and started their life together at the height of the Great Depression. Somewhat out of necessity, but also just because he was so clever and resourceful, Grandpa built all his farm buildings himself. (I wrote more about him, here.) I'm constantly inspired by regular people rolling up their sleeves and taking on bold, epic projects to improve themselves and their families' lives.
After working for years doing beautiful custom-designed residential work with high-end clients, I have come to realize there are a lot of clever, crafty, hands-on people out there who could achieve the same great results with a little practical guidance from someone like me, who knows how to pull off the elegant planning and simple details that make modern architecture so compelling. Thus, I began my Project Coaching program.
Whether you just need a little help sorting out local permitting requirements, or you want step-by-step advice and direction, I'm here for you. After our initial consultation, repeat coaching sessions are offered at a reduced price. You can also purchase a package of repeat sessions at an even greater savings, to be scheduled as needed.
A Few More Details
I conduct all my consultations via online video meetings using Zoom.us. With live video, our coaching sessions have the face-to-face intimacy of an in-person meeting, and allow us to get the most out of our time together.
Once you've booked your appointment, you will receive a confirmation email with a link to the video meeting, and a link to my New Project Questionnaire. Please take some time to fill it out at least 24 hours prior to our appointment. I will review your answers in advance of our meeting, to become familiar with your project goals so we can hit the ground running.
You will be given the option of creating an account for easier scheduling of future appointments, but this is totally optional. Links to reschedule or cancel will be provided in the confirmation email.
Payment is required at the time of booking, and I accept all major credit cards. My payments are securely processed by Stripe, one of the largest online payment companies, and I do not have direct access to your credit card data. Charges will appear on your statement from Parson Architecture.
Cancellations can made up to 24 hours in advance of our scheduled meeting time, with full refund.
Initial consultations cost $200 for a full one-hour meeting. Follow-up coaching sessions can be purchased at a reduced rate.
Design Consultation services are priced based on the scope of work and complexity of the project. Initial one-hour consultation is required for all Design Consultations.
Ready to book your appointment?